Top 10 Most Followed Football Clubs on Facebook in 2023 (Updated – July)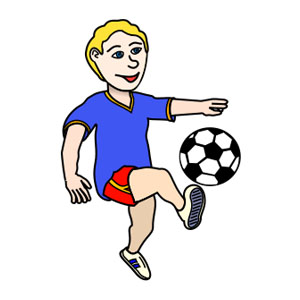 footgoal, 9 months ago
0
2 min

read
1805
Top 10 Most Followed Football Clubs on Facebook in 2023 (Updated – July)
As the world's most popular social networking site, Facebook has become an important platform for football clubs to interact with their fans and build their brand.
Today we are presenting the top 10 most followed football clubs on Facebook in 2023.
So, what is the most followed football club on Facebook?
Real Madrid has the most followers on Facebook with over 118 million football fans. The Spanish club's success in domestic and international competitions, combined with a star-studded lineup of players, has earned them a massive global following.
The 2nd most followed football team on Facebook is Barcelona with more than 112,7 million followers. The 3rd is Manchester United with over 81 million followers. Besides, Manchester United is the most followed English club on Facebook.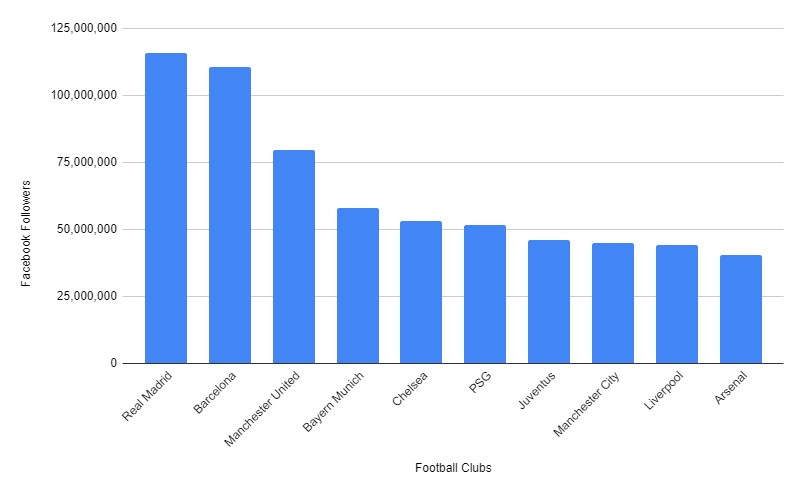 Top 10 Most Followed Football Clubs on Facebook in 2023: The Complete List
Let's have a look at the list of the top 10 football teams.
Real Madrid – 118 M

Barcelona – 112,8 M

Manchester United – 81 M

Bayern Munich – 59,3 M

Chelsea – 53,9 M

PSG – 52,6 M

Juventus – 47,36 M

Manchester City – 47,1 M

Liverpool – 45,1 M

Arsenal – 41,4 M
Conclusion
In conclusion, social media platforms like Facebook continue to be a significant tool for football clubs to connect with their fans globally. The most followed football clubs have demonstrated their ability to engage their supporters with compelling content and maintain a strong online presence
These clubs have not only established their dominance on the pitch but also in the digital world. As football continues to evolve, these clubs and others will undoubtedly continue to explore new ways to connect with their fans and grow their social media following.
100 Most Searched Football Players on Google in 2023
100 Most Searched Football Teams on Google in 2023
Top 10 Football Players with Most Fans in the World in 2023
Top Champions League 2021-2022 Football Clubs with Most Fans in the World
Top 10 Premier League Football Clubs with Most Fans in the World in 2023
Top 10 Bundesliga Football Clubs with Most Fans in the World in 2023
Top 10 Ligue 1 Football Clubs with Most Fans in the World in 2023
Top 10 La Liga Football Clubs with Most Fans in the World in 2023
Top 10 Serie A Football Clubs with Most Fans in the World in 2023
Related posts