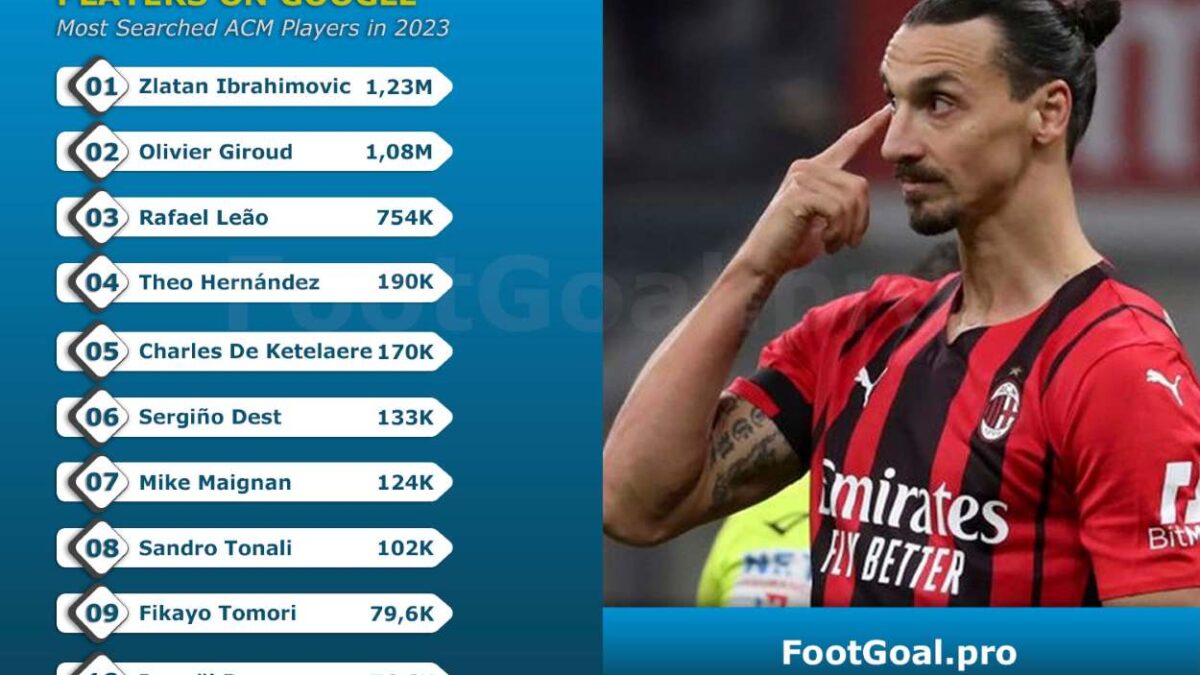 TOP 10 Most Searched AC Milan Football Players on Google in 2023 
Are you curious to know who the top 10 most searched AC Milan football players are on Google in 2023?
Look no further, as we at Footgoal.pro have the inside scoop on the top players taking the internet by storm. From the legendary veterans to the up-and-coming stars, let's find out together which Milan player's name people search the most on Google.
Important Note: Only the most searched version of each football player name is considered.
Who is the most searched AC Milan player on Google in 2023?
Zlatan Ibrahimovic! Legendary Swedish striker is on the top of Google. On average, people search for "Ibrahimovic" for 1,23 million times each month.
To find out the top searches in Google, we have considered the list of the current AC Milan players.
Get ready to dive into the world of AC Milan and discover who the fans can't get enough of.
1. Zlatan Ibrahimovic
Zlatan Ibrahimovic is searched for 1,23 million times per month on Google.
Zlatan is a legendary footballer who has won more than 30 major trophies throughout his career, including league titles with some of the greatest football clubs in the world. Despite being in his early 40s, his drive, passion, and hunger for success are unparalleled, making him one of the greatest footballers of all time.
2. Olivier Giroud
Olivier Giroud is searched for 1,08 million times per month on Google.
Giroud is known for his physicality, goal-scoring ability, and dedication to the sport. At his age, he remains an important player for both Milan and France National and continues to work hard to give the maximum in the field.
3. Rafael Leão
Rafael Leão is searched for 754,000 times per month on Google.
The Portuguese young player is known for his speed, technical ability, and potential for greatness. With his hunger for success and dedication to improving his game, he has the potential to become one of the greatest of his generation.
4. Theo Hernández
Theo Hernández is searched for 190,000 times per month on Google.
5. Charles De Ketelaere
Charles De Ketelaere is searched for 170,000 times per month on Google.
6. Sergiño Dest
Sergiño Dest is searched for 133,000 times per month on Google.
7. Mike Maignan
Mike Maignan is searched for 124,000 times per month on Google.
8. Sandro Tonali
Sandro Tonali is searched for 102,000 times per month on Google.
9. Fikayo Tomori
Fikayo Tomori is searched for 79,600 times per month on Google.
10. Ismaël Bennacer
Ismaël Bennacer is searched for 76,600 times per month on Google.
Conclusion
That's it for the top 10 most searched AC Milan players on Google in 2023! From the legendary Zlatan Ibrahimovic to the young and talented Rafael Leão, it's clear that AC Milan has a roster of incredibly talented players that have captured the attention of football fans worldwide.
With their impressive skills on the field, dedication to the sport, and the potential for greatness, it's no surprise that Milan have reached the Champions League semifinal again after 16 years. And, it's really exciting to see how these players will continue to perform in the tournament and the future overall, bringing AC Milan to even greater heights!
Check out also:
TOP 10 Most Searched Real Madrid Players on Google in 2023
100 Most Searched Football Players on Google in 2023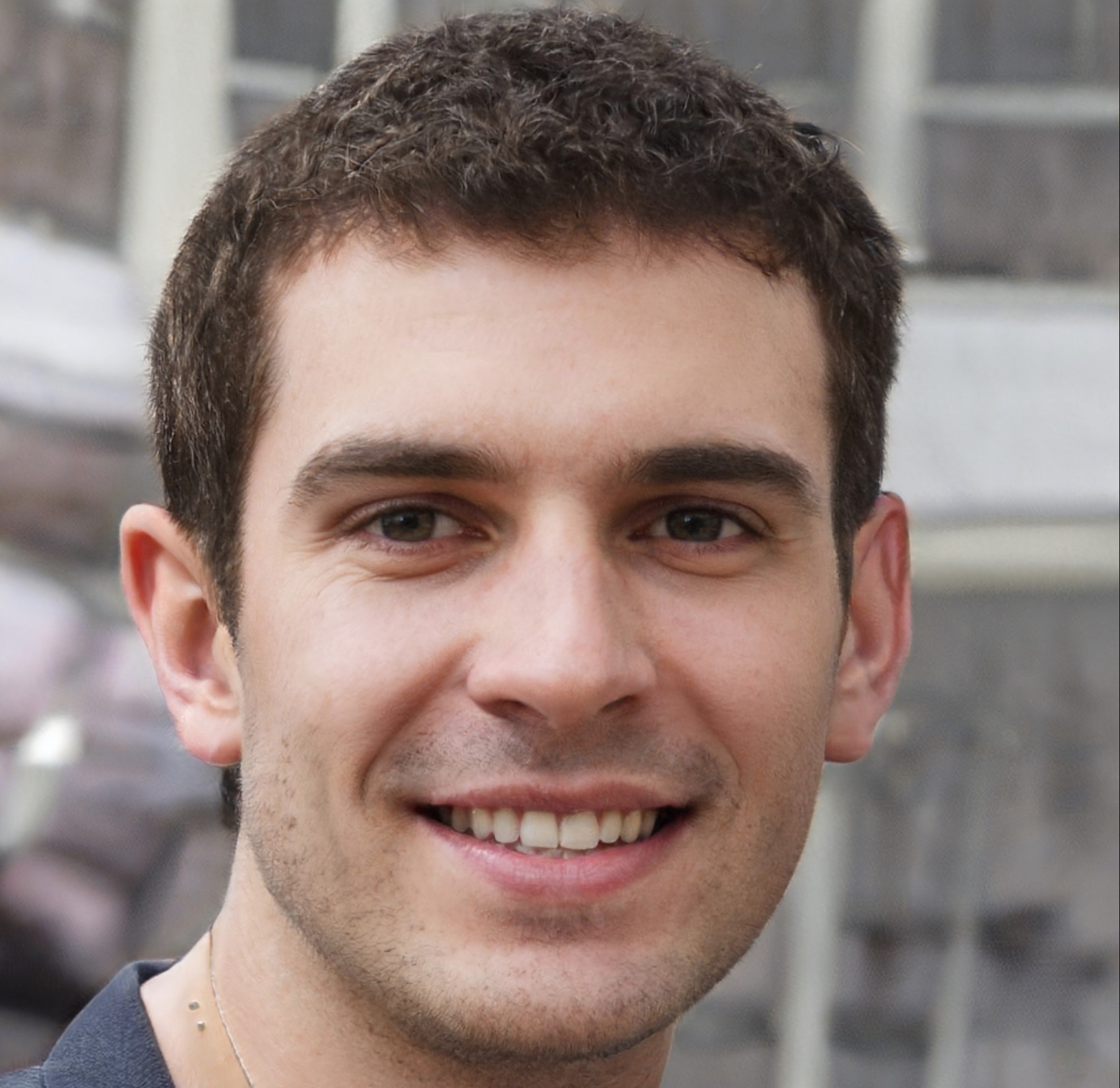 Marco Rossi
Hey guys! I'm Marco Rossi, your spirited guide through the captivating world of Italian football. Picture this: a family man from the lively city of Bergamo, just a stone's throw away from Milan, with two amazing kids, an amazing wife, and a four-legged sidekick named Nesta, paying homage to the legendary Alessandro Nesta.

I am a passionate and dedicated sports journalist with a decade of experience covering the vibrant world of Italian football and beyond. My journey in sports journalism is a family legacy, with a deep-rooted passion passed down from my grandfather. Alma Mater Studiorum - Università di Bologna has equipped me with the skills to navigate the dynamic field of sports reporting.

As we dive into the football chatter, know that my love for the beautiful game extends beyond the pitch. Whether I'm cheering from the stands of local matches in Bergamo or embarking on special journeys to Milan and other cities for those must-watch games, my passion for Italian football is as boundless as the enthusiasm of a kid in a candy store.

What sets my writing apart is the fusion of wit, humor, and a laid-back conversational style. I'm not here to investigate the game; I'm here to invite you into my world, where football isn't just a sport but a way of life.

So, come along on this journey through the triumphs and tribulations of Italian football. My articles aren't just analyses; they're heart-to-heart chats with a friend who shares your love for the game.

Want to keep the banter going?

Connect with me on LinkedIn, and let's continue celebrating the magic of Italian football together.
Related posts