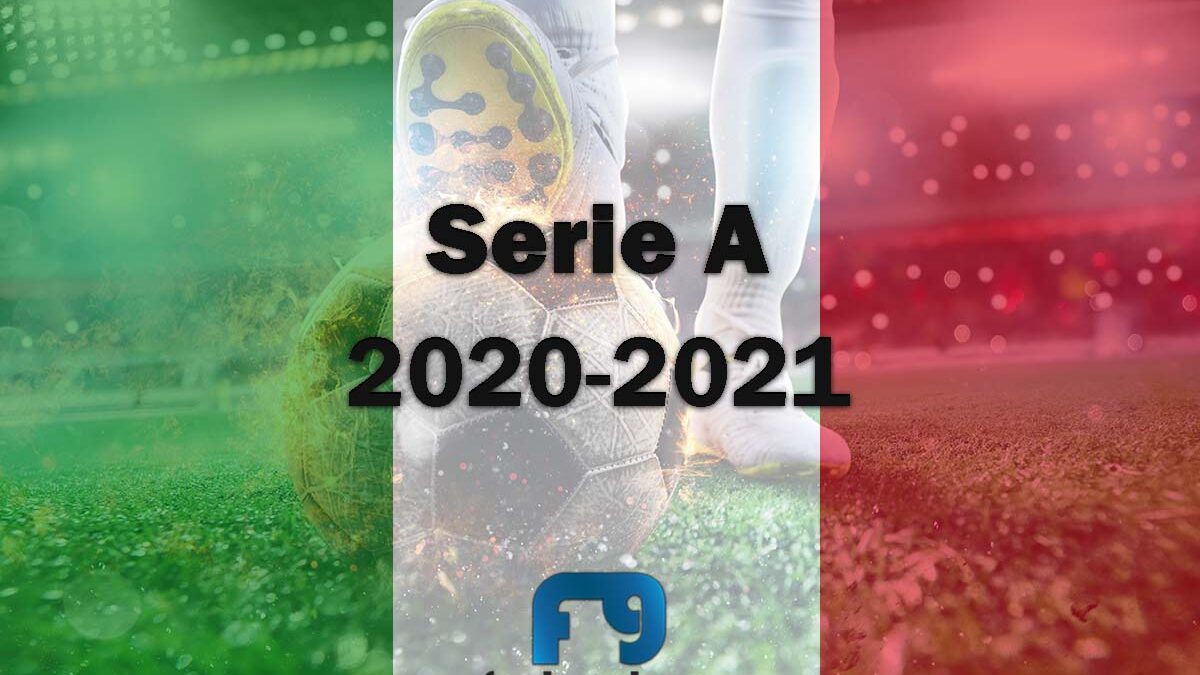 Serie A 2020-2021: Who will Shine and Who will Ruin This Time
footgoal, 3 years ago
0
3 min

read
621
Serie A 2020-2021: Who will Shine or Ruin This Time. Will Juventus win their 10th Scudetto in a raw, or Serie A will finally have a new champion?
Serie A new season is set to start this weekend with Fiorentina hosting Torino in Firenze.
But before a short description of Serie A 2019-2020 season.
Juventus won their 9th Scudetto in a raw, with more hunger to win 10th this season. Inter finished 2nd with only 1 point separating them from Serie A title. Atalanta probably was one of the stunning teams,  finishing the season on the 3rd place and only 5 points being away from the 1st place. The clubs from Rome, Lazio and Roma finished the season on 4th and 5th places.
Milan destroyed another season finishing on the 6th place and being out the Champions League for 7th time in a raw (by the way, this is an anti-record for 7 time Champions League winners). Another disappointing result set Napoli, being only 7th. Serie A left Lecce, Brescia and SPAL 2013, finishing on 18th, 19th and 20th places.
Now turning to our main point: Serie A 2020-2021.
Juventus with their brand new coach, Andrea Pirlo are the top candidates to win the league again. Pirlo has already started strategic changes,  targeting the midfield in the transfer market as this is one of the areas in the field Juventus need to improve. Recently, he also mentioned that he needs another striker in the team. And even if the team has a new coach, the only successful result for the team will be considered the 10th Scudetto in a raw.
Next top candidate to win the league is Inter. The main expectations are from Inter to finally overcome Juventus in the way to Scudetto. Also Inter have the focus on midfield as they want to dominate the time of possession as well as control the game during matches.
Atalanta with the last impressive season are another top candidate to win the league. With their attacking game, they will try to finish what they have started last season. However, they need to reduce mistakes in their own box and improve the defense, which will lead to not losing important points. What about Napoli? After ruining the last season, Napoli need more goals, more chances and the new signing, Victor Osimhen could help in this.
Serie A 2020/21 Season First Matchday.
The most existing match could be named Lazio vs Atalanta, which will take place on Wednesday, September 30. Two teams, who have finished the last season with the same amount of points: 78, and Atalanta finished ahead of Lazio only with head-to-head points: Lazio 3–3 Atalanta, Atalanta 3–2 Lazio.
Here are Serie A 1st matchday games:
19/09/2020 18:00
Fiorentina vs Torino
Verona vs Roma
20/09/2020 12:30
Parma vs Napoli
Genoa vs Crotone
Sassuolo vs Cagliari
Juventus vs Sampdoria
21/09/2020 20:45
Milan vs Bologna
30/09/2020 18:00
Benevento vs Inter
Udinese vs Spezia
Lazio vs Atalanta
Learn more about the matches, stats, standings and news on our Serie A page.
So, what to expect from this new season? Will Juventus win their 10th Scudetto in a raw, or Serie A will finally have a new champion after a while? Share your opinions in comments.
Related posts