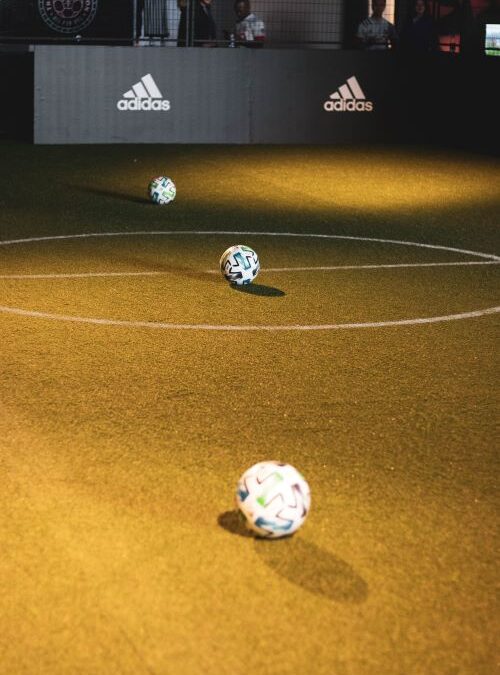 From the Streets to the Stadiums: Looking at The Best Street Footballers of All-Time
Sometimes, the most unconventional beginnings can lead to the biggest moments of success. This can be shown through the illustrious history of the "street footballers," players who grew up learning their football craft in concrete jungles, small-sided games where there was no referee or rules, just a cage or a small area to play, and their own ability on the ball. 
For people who love excitement and have a personal stake in a football game, these players will be more than well-known to them. When you go to the football section on jackpot slots and betting sites, you will see these kinds of players topping the markets and marketing campaigns – they are the players whose eyes wander when you are looking for a moment of magic. The streets have produced some of the biggest talents we have ever seen in the professional game, with players becoming indebted to playing with players far older than them, having no fouls called for rough tackles, or playing on unregulated pitches throughout their formative years. Players like Garrincha, Maradona, and more all attribute to starting in street football as to why they had such promising careers at the biggest level.
We've put together some of the best street footballers ever, looking at why these players came from humble beginnings to the very pinnacle of the football world.
Mesut Ozil: The King of Assists
Ozil grew up in the Gelsenkirchen area of Germany, growing up playing something known as the "cage" in an immigrant area and often playing with players far stronger or more developed than him. He would play in a challenging environment, where he would be forced to accelerate his thinking during a game, understand spatial awareness better and make his technical ability far above other players.
Not notably fast or strong, it was his intelligence on the ball and his ability to maze past defenders that caught the eyes of local club Schalke. After joining them, he would become the darling child of German football, leading the U21 Die Mannschaft to a UEFA Euro title and starring in the 2010 World Cup for the senior team. It was this outing that would gain the attention of Real Madrid, and just like that, the boy from Gelsenkirchen would become the biggest attacking midfielder in the world.
He would follow a successful spell in Madrid by becoming the top star for a global giant in London through Arsenal – it was during his time with the Gunners that he would establish himself as an individual superstar, reaching the 50-assist mark quicker than any player in history and winning four FA Cups.
Wayne Rooney: England's Superstar
Wayne Rooney found his street football playing in Croxteth, Liverpool and would develop his killer finishing instincts and his ability on the ball on Merseyside. His street football games were played in tight spaces where his ability to dribble and maintain balance were critical, and he honed a technical ability that he would soon show as a 16-year-old for his local club Everton, scoring the match-winner against Arsenal in the last minute with a screamer.
He would go on to have 13 successful years at Manchester United, winning every title possible and leading the club during its most successful years under Sir Alex Ferguson. He would score one of the greatest Premier League goals of all time with a bicycle kick against arch-rivals Man City, a goal he credits to his street football beginnings.
Ronaldinho: The Samba Magician
Ronaldinho played futsal on the streets of Porto Alegre, Brazil, developing the dribbling and tricks that he would become famous for around the entire globe. His ability to manipulate the ball at will took him through professional football and saw him dubbing the jerseys of teams like AC Milan and Barcelona, with his time in Catalonia establishing him as one of the world's greatest creative talents.
He would win FIFA World Player of the Year in 2004-05 and 2005-06, with his Elastico skill becoming his staple move and ascending him to global icon status. His ability to thread through passes and drive runs through the defense saw him become a focal point of a loaded Barcelona team, setting up the way for a lesser-known midfielder called Lionel Messi.
Zinedine Zidane: The Maestro
Zidane grew up in one of the roughest suburbs of Marseille, in the immigrant area of La Castellane, and his upbringing has lots of similarities with Mesut Ozil, a player he is often compared to over the different eras.
He would play in caged games, where he would have to develop his intelligence and speed of thought quicker than others in order to move the ball and find passes without getting hurt. He would develop a technical ability that would have him leading the midfield of Les Bleus one day and have him remembered as one of the greatest footballers ever.
It was his appearance for Real Madrid in the 2002 Champions League final and his appearance for the French national team in 1998 during the World Cup final that cemented his legacy as one of the finest midfielders ever, and it all started in his street football games in La Castellane.
Unassuming Beginnings
The best managers in the world are all realizing now that some of the best talents we have ever seen have been heavily influenced by street football and that sometimes you cannot "force" a superstar or lead one along. Instead, they are made through trials and tribulations, through having to battle adversity and become better, and this is what can create a true street football superstar.
Related posts