How to Open a Betting Account in 2022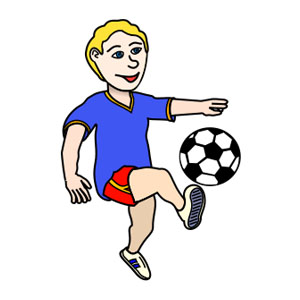 footgoal, 1 year ago
0
5 min

read
1042
How to Open a Betting Account in 2022
Betting is now part of the matchday experience, with many football fans enjoying the chance to place bets on a football match that they're either attending or watching on television. The good news is that it's never been easier to place a football bet and you need to start by having at least one betting account in order to have a wager.
There are lots of bookmakers out there and you can choose the one that appeals the most to you.
In order to place bets for real money, there has to be a way of transferring cash to your betting account. Many customers use a debit card where they input the card details and then transfer a specific amount into their account. This is then credited to your betting balance and can be used to place bets.
How to Place Football Bets
Once you have a username and password to log into your betting account, you can then bet on a wide range of football leagues such as Premier League, La Liga or Serie A. You simply tap on football to see which competitions are being covered and then click on the tournament which interests you the most.
Within that particular football tournament, there are a wide range of matches and you can go through the coupon and tap on the football game which appeals the most. When you tap on this football match, there is usually a wide range of pre-match betting markets and you can then make the selection which appeals the most.
Once you have made a selection, you tap on it and it's automatically added to a bet slip. You can then either choose to make additional selections or alternatively choose to stake a certain amount and bet as a single. We always recommend players that gamble, do so responsibly, for more information please visit Gamble Aware.
How to Bet a Football Accumulator
Football accumulators are one of the most popular bets, with customers loving the opportunity to potentially land a large return from a small stake. This generally involves making a number of selections which are added to a betting slip, with the odds being multiplied together and the customer needs all these picks to win.
For example, you might choose five football teams to win their respective Saturday games and each side might be priced at even money. So a £10 stake on the first even money shot means a return of £20. This then goes on the next even money which would be a return of £40 and that would be £80 with the third selection.
Following this route, you would get a potential return of £320 from a £10 stake if you placed a fivefold accumulator on these five even money selections. It's easy to see how the odds all multiply together and some punters actually prefer to go for shorter priced selections in order to try and land a return.
Cashing Out Your Football Accumulator
We now live in the age of Cash Out and it's brilliant to at least have the option to cash out your accumulator bet for a potential profit. The bookies allow customers to cash out when it comes to a wide range of betting markets so that can sometimes means you can back a team to win their game and then Cash Out for a profit if they take the lead. 
The Cash Out value on the table completely depends on the stake you have placed along with the betting odds. For example, if you have placed a football accumulator for a stake of £10 and your odds are 20/1, then you would stand to get a potential return of £210 if the bet won.
However, you might place a fivefold and see the first three selections win, with the bookies then offering you a Cash Out value of £100. This obviously represents a big profit on your original stake, although it's much less than how much you would make if you let the bet ride and end up winning. It is worth spending time looking at resources that offer a list of betting sites with cash out options so that you use the best bet provider. 
Sometimes there is the chance to secure Partial Cash Out and that means being able to take some of the money out of the bet and allow the rest to ride, with a slider functionality being deployed in order to choose the potential winnings along the way. Sometimes there is even Auto Cash Out where you can set an amount where you can walk away with if it hits that particular threshold.
How to Bet In-Play on a Football Match
Football matches run for ninety minutes and the fun doesn't just end when a football match kicks off, with the bookies offering In-Play betting markets which can offer an exciting and entertaining betting experience. The odds are constantly changing and it's all about identifying an opportunity where you think a bet can win.  It is also recommended that bettors consider learning more about BTTS betting tips as this can offer a great in play betting option.
There are In-Play markets available throughout a game and you can bet on a match even when a team go a number of goals ahead. Many punters like to enjoy In-Play wagers on markets relating to goals, corners or cards, with several short-term markets available such as Next Team to Score, Next Player to Be Booked or Half-Time Result. 
When you choose an In-Play selection and nominate a stake on a bet slip, there might be a short time delay before the bet is processed. You might also find that certain betting markets are suspended at various points in the match, while there are some which are settled and are then removed from a bookmaker website. 
Many punters like to wait for a football match to kick off before placing a bet as they can then establish a particular pattern of play. It might be that you can identify that a team are adopting an attacking or defensive form of football, with this making a difference to whether a high number of goals will be scored or not.
Related posts