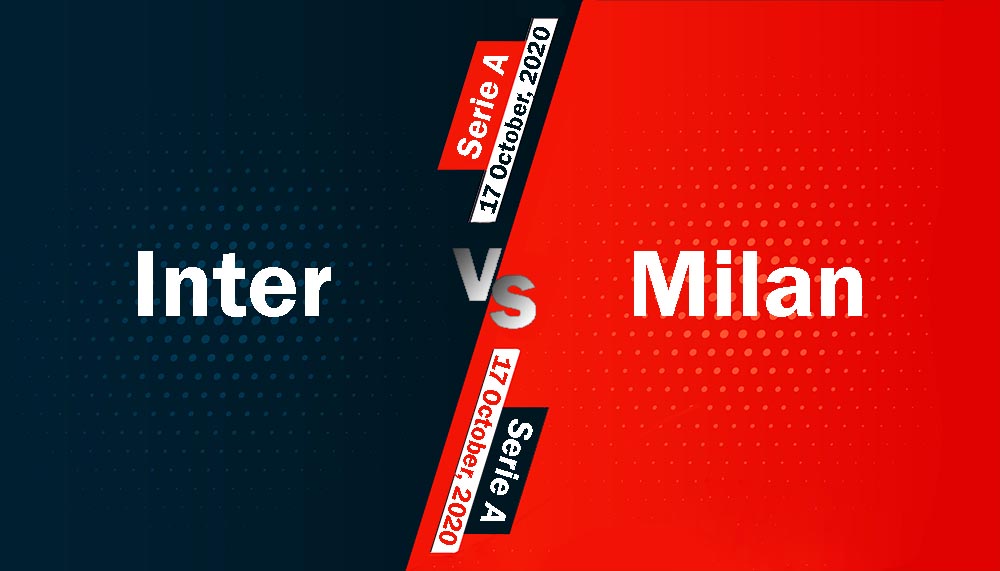 AC Milan vs INter Milan derby, one of the most historical and exciting clashes in football.
Milan Derby (Derby Milano) or the Derby della Madonnina between the two Milanese clubs, AC Milan and Inter Milan. This match is always in the center of attention of football world despite the physical and positional situation of the teams.
Derby della Madonnina is always full of emotions, enthusiasm, anxiety, joy, tears. And this match is not going to be an exception.
Milan derby: Before the Match Situation
Milan have won all three matches in the Serie A current season and with nine points is on the second place. Inter have set two victories and one draw against Lazio and is on the forth place with seven points.
Inter are undefeated in their last 11 Serie A matches. In addition, Inter have won their last 4 matches against AC Milan in all competitions, scoring at least 2 goals in the last 3 matches.
On the other side, Milan have won 8 of their last 9 Serie A matches, scoring at least 2 goals in 14 of their last 15 Serie A matches. In addition, Milan have kept a clean sheet in their last 4 Serie A matches.
Besides, Inter have stayed without some of the first team players due to the COVID-19 isolation. On the other side, AC Milan striker Zlatan Ibrahimovic has recovered from COVID-19 and will start for the team. Alessio Romagnoli is also back in the squad.
Inter vs Milan: Head to Head Stats
Derby Inter Milan has been played for 200 times in the Serie A. During these matches, Inter won 76 matches, Milan won in 65 matches, and in 59 matches teams set a draw. In 200 matches, Inter scored 291 and Milan 265 goals.
Milan and Inter have played 235 matches in total, 87 of which won Inter, Milan won 79 times, and there have been 69 draws. In all matches Inter scored 326 goals, and Milan 310 goals.
AC Milan vs Iner Milan in the Champions League
In Champions League, teams faced each other 4 times so far.
First 2 matches teams played in Champions League 2003 semi-finals, where teams played 2 draws, first was a goalless draw, and second was 1-1. In the end, Milan won the tie on away goals after tied 1–1 on aggregate.
Another 2 matches teams played in Champions League 2005 quarter-finals, where Milan won both matches. First, Rossoneri won 2-0 with goals of Stam and Shevchenko and 2nd match was abandoned after 72 minutes; UEFA awarded a 3–0 win for Milan as Inter fans threw flares onto the pitch.
Derby Milano: Statistics
Top goalscorer of Derby Milano is Andriy Shevchenko, who scored 14 goals for Milan against Inter. On the second place is Giuseppe Meazza with 13 goals, 12 of which he scored for Inter and one for Milan. On the third place come Gunnar Nordahl (Milan) and István Nyers (Inter) with 11 goals each of them.
Most matches played Paolo Maldini, Milan legendary captain, 56. Inter legend and ex-captain Javier Zanetti is on the second place with 47 matches.
The Milan derby with most goals: 11, played on 6 November 1949:  Inter vs Milan 6–5.
What to expect this time? Only the match can show. Yet, one thing is clear: we will see an attractive match.
Related posts