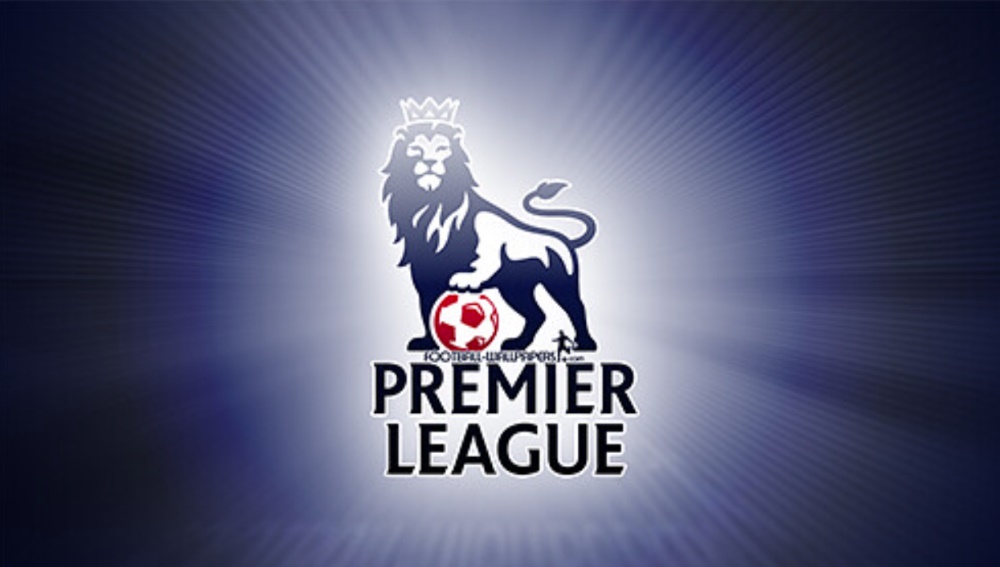 The Premier League All Winners Ever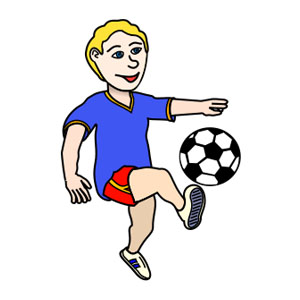 footgoal, 1 month ago
0
9 min

read
45
The Premier League All Winners Ever
Football, the beautiful game, as we know it today, has been ingrained in English culture for well over a century. The roots of the sport can be traced back to the codification of professional football by the Football Association in 1885.
Three years later, in 1888, the Football League was established, marking the birth of organized football as we know it. Meetings initiated by Aston Villa director William McGregor led to the formation of the Football League, ushering in a new era for the sport.
Pioneers of the Pitch
The first season of 1888-89 saw Preston North End crowned as the first-ever champions. They achieved an impressive feat by completing the season unbeaten, setting a standard that future champions would aspire to match.
In the early years, football dominance was concentrated in the North and Midlands of England. The Southern clubs joined the ranks of champions in 1931 when Herbert Chapman's Arsenal secured the title. The shift of power towards bigger clubs occurred in 1961 when rules stipulating a maximum wage for players were abolished.
The Birth of the Premier League
In 1992, football in England underwent a transformative change. The teams from the First Division defected to form the FA Premier League, which replaced the Football League First Division as the highest level of football in the country.
This transition marked the beginning of unprecedented wealth for top-flight clubs, thanks to progressively larger television contracts.
The First Five Champions
The first five champions in the Premier League era – Arsenal, Blackburn Rovers, Chelsea, Manchester City, and Manchester United – had all tasted glory in the English football scene before 1992.
However, Leicester City broke this trend by becoming champions for the first time in 2016. They became the first team to win the Premier League without having previously won the First Division.
The Journey to the Top
All the clubs that have ever been champions still exist today, participating in the top four tiers of the English football league system.
Sheffield Wednesday stands out as the only club to change its name after winning a league title. They were initially known as "The Wednesday" for the first three of their four titles.
Rivalry at the Summit
The battle for supremacy at the highest level of English football has been intense. The most popular English club, Manchester United stands tall with twenty titles, making them the most successful club in English football history. Their arch-rivals, Liverpool, aren't far behind, with nineteen titles to their name.
Liverpool's golden era in the 1970s and 1980s saw them clinch eleven league titles between 1973 and 1990. Meanwhile, Manchester United dominated in the 1990s and 2000s under the guidance of the legendary Sir Alex Ferguson, securing eleven league titles between 1993 and 2009.
The Pursuit of Glory
Arsenal occupies the third spot with thirteen titles, their dominance dating back to the 1930s, when they clinched five league titles between 1931 and 1938. Everton and Manchester City share the fourth position with nine titles each. Aston Villa and Sunderland, on the other hand, achieved the majority of their titles before the 1920s.
Chelsea, the club that has become a powerhouse in the 21st century, secured six titles between 2005 and 2017. Huddersfield Town, Arsenal, Liverpool, Manchester United, and the richest English football club, Manchester City, are the only sides to have won the league title in three consecutive seasons. Remarkably, no team has managed to clinch the title four seasons in a row.
All Premier League Winners: Complete List
All England Champions (1888-2023)
Manchester United – 20 titles
1907–08, 1910–11, 1951–52, 1955–56, 1956–57, 1964–65, 1966–67, 1992–93, 1993–94, 1995–96, 1996–97, 1998–99, 1999–00, 2000–01, 2002–03, 2006–07, 2007–08, 2008–09, 2010–11, 2012–13
Liverpool – 19 titles
1900–01, 1905–06, 1921–22, 1922–23, 1946–47, 1963–64, 1965–66, 1972–73, 1975–76, 1976–77, 1978–79, 1979–80, 1981–82, 1982–83, 1983–84, 1985–86, 1987–88, 1989–90, 2019–20
Arsenal – 13 titles
1930–31, 1932–33, 1933–34, 1934–35, 1937–38, 1947–48, 1952–53, 1970–71, 1988–89, 1990–91, 1997–98, 2001–02, 2003–04
Everton – 9 titles
1890–91, 1914–15, 1927–28, 1931–32, 1938–39, 1962–63, 1969–70, 1984–85, 1986–87
Manchester City – 9 titles
1936–37, 1967–68, 2011–12, 2013–14, 2017–18, 2018–19, 2020–21, 2021–22, 2022–23
Aston Villa – 7 titles
1893–94, 1895–96, 1896–97, 1898–99, 1899–1900, 1909–10, 1980–81
Sunderland – 6 titles
1891–92, 1892–93, 1894–95, 1901–02, 1912–13, 1935–36
Chelsea – 6 titles
1954–55, 2004–05, 2005–06, 2009–10, 2014–15, 2016–17
Wolverhampton Wanderers – 3 titles
1953–54, 1957–58, 1958–59
Sheffield Wednesday – 4 titles
1902–03, 1903–04, 1928–29, 1929–30
Leeds United – 3 titles
1968–69, 1973–74, 1991–92
Huddersfield Town – 3 titles
1923–24, 1924–25, 1925–26
Blackburn Rovers – 3 titles
1911–12, 1913–14, 1994–95
Newcastle United – 4 titles
1906–07, 1908–09, 1926–27, 1927–28
Derby County – 2 titles
Burnley – 2 titles
Portsmouth – 2 titles
Sheffield United – 1 title
Ipswich Town – 1 title
Nottingham Forest – 1 title
Leicester City – 1 title
Premier League Winners Year by Year
Let's take a walk down memory lane and revisit the champions throughout the history of English football, from the inception of the Football League to the modern-day Premier League:
Football League (1888–1892)
1888–89: Preston North End

1889–90: Preston North End

1890–91:

Everton

1891–92: Sunderland
Football League First Division (1892–1992)
1892–1893: Sunderland

1893–94: Aston Villa

1894–95: Sunderland

1895–96: Aston Villa

1896–97: Aston Villa

1897–98: Sheffield United

1898–99: Aston Villa

1899–1900: Aston Villa

1900–01: Liverpool

1901–02: Sunderland

1902–03: The Wednesday

1903–04: The Wednesday

1904–05: Newcastle United

1905–06: Liverpool

1906–07: Newcastle United

1907–08: Manchester United

1908–09: Newcastle United

1909–10: Aston Villa

1910–11: Manchester United

1911–12: Blackburn Rovers

1912–13: Sunderland

1913–14: Blackburn Rovers

1914–15:

Everton

1915–16 to 1918–19: League suspended due to World War I

1919–20: West Bromwich Albion

1920–21: Burnley

1921–22: Liverpool

1922–23: Liverpool

1923–24: Huddersfield Town

1924–25: Huddersfield Town

1925–26: Huddersfield Town

1926–27: Newcastle United

1927–28: Everton

1928–29: The Wednesday

1929–30: Sheffield Wednesday

1930–31: Arsenal

1931–32: Everton

1932–33: Arsenal

1933–34: Arsenal

1934–35: Arsenal

1935–36: Sunderland

1936–37: Manchester City

1937–38: Arsenal

1938–39: Everton

1939–40 to 1945–46: League suspended due to World War II

1946–47: Liverpool

1947–48: Arsenal

1948–49: Portsmouth

1949–50: Portsmouth

1950–51: Tottenham Hotspur

1951–52: Manchester United

1952–53: Arsenal

1953–54: Wolverhampton Wanderers

1954–55:

Chelsea

1955–56: Manchester United

1956–57: Manchester United

1957–58: Wolverhampton Wanderers

1958–59: Wolverhampton Wanderers

1959–60: Burnley

1960–61: Tottenham Hotspur

1961–62: Ipswich Town

1962–63: Everton

1963–64: Liverpool

1964–65: Manchester United

1965–66: Liverpool

1966–67: Manchester United

1967–68: Manchester City

1968–69: Leeds United

1969–70: Everton

1970–71: Arsenal

1971–72: Derby County

1972–73: Liverpool

1973–74: Leeds United

1974–75: Derby County

1975–76: Liverpool

1976–77: Liverpool

1977–78: Nottingham Forest

1978–79: Liverpool

1979–80: Liverpool

1980–81: Aston Villa

1981–82: Liverpool

1982–83: Liverpool

1983–84: Liverpool

1984–85: Everton

1985–86: Liverpool

1986–87: Everton

1987–88: Liverpool

1988–89: Arsenal

1989–90: Liverpool

1990–91: Arsenal

1991–92: Leeds United
The FA Premier League (1992–Present)
1992–93: Manchester United

1993–94: Manchester United

1994–95: Blackburn Rovers

1995–96: Manchester United

1996–97: Manchester United

1997–98: Arsenal

1998–99: Manchester United

1999–2000: Manchester United

2000–01: Manchester United

2001–02: Arsenal

2002–03: Manchester United

2003–04: Arsenal

2004–05: Chelsea

2005–06: Chelsea

2006–07: Manchester United

2007–08: Manchester United

2008–09: Manchester United

2009–10: Chelsea

2010–11: Manchester United

2011–12: Manchester City

2012–13: Manchester United

2013–14: Manchester City

2014–15: Chelsea

2015–16: Leicester City

2016–17: Chelsea

2017–18: Manchester City

2018–19: Manchester City

2019–20: Liverpool

2020–21: Manchester City

2021–22: Manchester City

2022–23: Manchester City
Chasing the Dream
While the history of the English football champions is dominated by a few iconic clubs, there's no shortage of inspiring stories and close calls. Clubs such as Bristol City, Oldham Athletic, Cardiff City, Charlton Athletic, Blackpool, Queens Park Rangers, Watford, and Southampton have all come tantalizingly close to winning the title but ultimately fell short.
Cardiff City's heartbreak in the 1923-24 season is a prime example, where they matched Huddersfield Town in points but lost out on goal average, which preceded the goal difference rule used today.
As we embark on a new season, the past champions have set the bar high, and the current contenders are eager to etch their names into the annals of history. The Premier League's allure lies in its unpredictability, drama, and passion, and every year offers the promise of new heroes and legends in the making.
Conclusion
The Premier League's journey through time has been filled with moments of grit, determination, and incredible achievements. Each club that has graced the top of the table holds a unique chapter in the storied history of English football.
The legacy continues, as we eagerly await the start of another thrilling season, knowing that we are a part of a living footballing history that is far from over. Enjoy the ride!
Stay tuned for the 2023-24 season to see the next chapter in the epic story of the Premier League.
FAQ
Which club has won the most English football titles?
Manchester United has won the most English football titles with 20 championships.
Who won the Premier League 2022-2023 season?
Manchester City won the Premier League 2022-2023 season, becoming 9-time England champions.
Who is the second-most successful club in English football history?
Liverpool is the second-most successful club in English football history with 19 championships.
Which team has the third-most English football titles?
Arsenal ranks third with 13 English football titles.
Who was the first-ever English football champion?
Preston North End was the first-ever English football champion in the 1888-89 season.
Which club won the Premier League in its first season?
Manchester United won the Premier League in its inaugural season in 1992-93.
Which club broke the top-flight dominance of Northern and Midlands teams in 1931?
Herbert Chapman's Arsenal broke the top-flight dominance of Northern and Midlands teams by winning the title in 1930-31.
Which team became the first Premier League champion without ever winning the First Division?
Leicester City became the first team to win the Premier League without ever winning the First Division in 2015-16.
How many teams have won the English football title three seasons in a row?
Five teams have won the English football title three seasons in a row.
How many times has Manchester City won the Premier League title?
Manchester City has won the Premier League title 9 times.
Which English city has the most football championships?
Manchester is the English city with the most football championships, 29 Premier League titles, thanks to Manchester United and Manchester City's combined titles.
Related posts