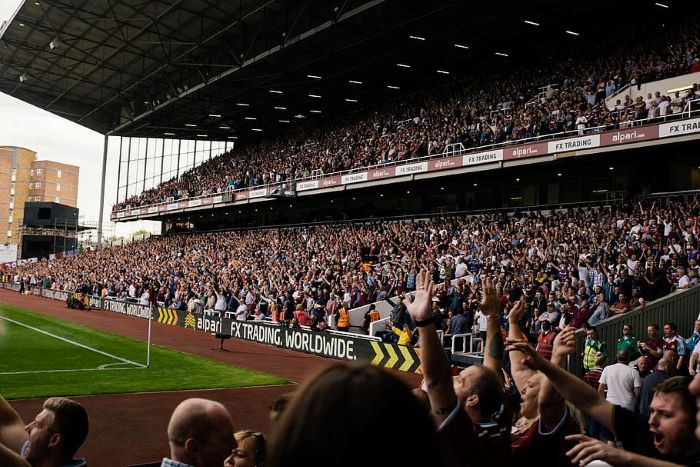 West Ham Followers on Social Media in 2023
footgoal, 1 month ago
0
2 min

read
70
West Ham Followers on Social Media in 2023
The Premier League 2023-2024 season started days ago, and it's already exciting to see the teams playing in the new season. The stadiums are loud with fans cheering, and the players are back on the field, showing how good they are.
So, today we are sharing how many followers West Ham, one of the most popular English football clubs in the world, has on different social media platforms!
How many fans does West Ham have on social media in 2023?
West Ham has a total 13,9 million followers on social media!
Facebook
Facebook: 3,5 million followers
West Ham has 3,5 million followers on Facebook. This platform isn't just about supporting the team; it's about discussing memorable matches, showing claret and blue pride, and engaging in conversations.
Instagram
Instagram: 3,1 million followers
On Instagram, West Ham has 3,1 million followers. From the energy of matchdays to glimpses into players' lives off the pitch, every image tells a story.
Twitter
Twitter: 2,6 million followers
The team has 2,6 million followers on Twitter. Here the matchday fervor comes alive, where fans celebrate goals, analyze performances, and showcase their unshakeable support.
YouTube
YouTube: 448,000 subscribers
West Ham's historical moments and triumphs are relieved on YouTube, where the team has 448,000 subscribers. Fans can watch the iconic goals, tactical breakdowns, and exclusive interviews with players.
TikTok
TikTok: 4,2 million followers
On TikTok, West Ham has 4,2 million fans. Here fans let their imagination run wild, expressing their love for the club through dance challenges, relieving the memorable goals, and artistic tributes.
Total Followers
Total: 13,9 million followers
When we summarize the number of followers from different platforms, West Ham has 13,9 million followers on social media. This number also includes 51,200 followers on other social media platforms that aren't mentioned above.
Conclusion
In 2023, West Ham fans on social media aren't just spectators; they're integral contributors to the club's digital tapestry. Fansthey represent a shared passion for West Ham.
So, when retweeting a goal, liking an Instagram post, or participating in a TikTok challenge, remember that you're part of a chorus that chants, "I'm Forever Blowing Bubbles!"
Related posts