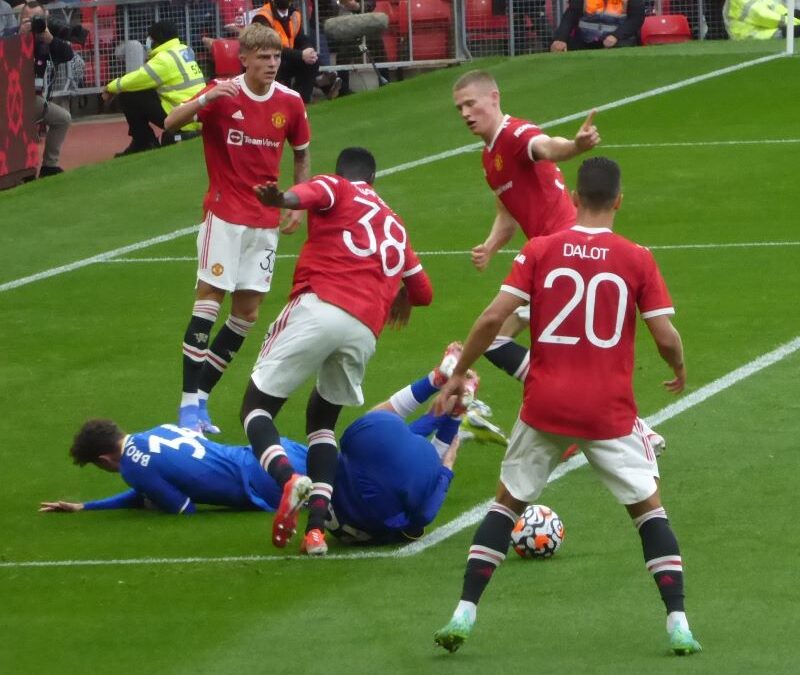 Everton vs Manchester United Head to Head
footgoal, 4 weeks ago
0
4 min

read
38
Everton vs Manchester United Head to Head
Total matches played: 211
Manchester United wins: 93
Everton wins: 71
Games drawn: 47
When it comes to English football rivalries, few matches are as highly anticipated and storied as Everton vs Manchester United, two of the most popular football clubs. These two historic clubs have a rich history dating back over a century, and their encounters have produced some of the most memorable moments in football. Let's dive into the extensive head-to-head history between these two iconic teams.
Early Encounters (1892-1930)
The rivalry between  two of the most popular Premier League football clubs in the world, Everton and Manchester United began in the early days of English football, and it was one of the richest football clubs, Manchester United (then known as Newton Heath) who had the upper hand in the very first matches. On September 24, 1892, Everton faced Newton Heath, only to be defeated with a score of 6-0 in the League Division One.
The return fixture in October of the same year saw Everton win 4-3, but Newton Heath claimed revenge with a 3-0 victory in December.
As the years went by, both teams continued to trade victories and draws. The matches between these two sides were highly competitive, and the fans eagerly anticipated each encounter.
Twists and Turns (1930-1960)
The period from 1930 to 1960 witnessed a series of twists and turns in the Everton vs Manchester United rivalry. Both clubs experienced their fair share of victories and losses during this time. Notable moments included a 5-0 win for Everton in 1939 and a 5-1 victory for Manchester United in 1957 during the FA Cup.
The rivalry also saw its fair share of draws during this period, highlighting the closely contested nature of these matches. The fans' passion for their respective teams remained unwavering, and the rivalry only intensified as the years went on.
Changing Fortunes (1960-1990)
The 1960s marked a shift in the rivalry as Manchester United began to assert their dominance. During this period, they secured several victories against Everton, including a 5-1 win in 1963 and a 4-0 victory in 1968. However, Everton managed to secure some notable wins as well, such as a 3-1 triumph in 1967.
The rivalry continued into the 1970s and 1980s, with both teams experiencing moments of success. Everton won the League Division One in 1970, but Manchester United came back strong in the 1980s under the management of Sir Alex Ferguson. Memorable matches included Everton's 1-0 win in 1983 and Manchester United's 5-0 victory in 1984.
Premier League Era (1990-Present)
The rivalry between Everton and Manchester United reached new heights with the advent of the Premier League in 1992. Matches between the two teams became even more high-stakes and competitive as they competed for league titles and top-four finishes.
During this era, both teams have had their fair share of successes. Manchester United, under Sir Alex Ferguson's legendary management, dominated the Premier League in the 1990s and early 2000s. Everton, on the other hand, consistently competed in the top flight and had some memorable victories, including a 1-0 win in 1992 and a 4-4 draw in 2012.
Recent years have seen a more balanced rivalry, with Manchester United and Everton exchanging wins and draws. Matches like the 3-1 victory for Manchester United in 2020 and Everton's 1-0 win in 2022 have kept the rivalry as intense as ever.
Conclusion
The Everton vs Manchester United rivalry is a testament to the rich history and passion of English football. With over a century of memorable encounters, both teams have had their moments of glory and heartbreak. The fierce competition, dramatic moments, and unwavering support from their fans have made this rivalry one of the most captivating in football.
FAQ
What is the head to head record between Manchester United and Everton?
The head-to-head record between Manchester United and Everton, as of the provided data, shows a total of 211 matches played. Manchester United has won 93 of these matches, Everton has won 71, and 47 matches have ended in draws.
How many times has Everton beaten Manchester United?
Everton has beaten Manchester United a total of 71 times in their head-to-head encounters, as per the available data.
When was the last time Everton beat Manchester United at Old Trafford?
The provided data does not specify the date of the last time Everton beat Manchester United at Old Trafford.
Related posts