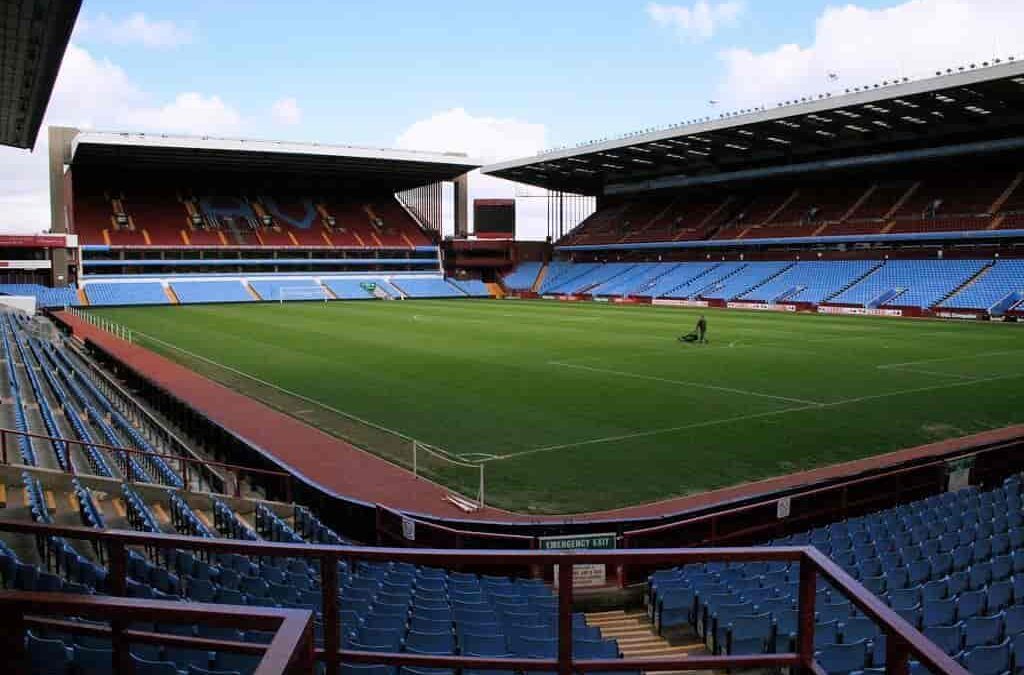 Aston Villa Followers on Social Media in 2023
footgoal, 1 month ago
0
2 min

read
69
Aston Villa Followers on Social Media in 2023
In today's digital world, football fans from everywhere, including the Premier League, come together like never before. Social media is like a big playground where fans share their love for the game and cheer for their favorite teams.
One of these awesome fan groups is Aston Villa, one of the most popular Premier League football clubs. They've built a cool online family. Let's dive into the fun world of Aston Villa fans on social media in 2023 – it's going to be a thrilling ride!
How many fans does Aston Villa have on social media in 2023?
Aston Villa has a total 14,1 million followers on social media!
Facebook
Facebook: 5,1 million followers
With an impressive 5,1 million followers on Facebook, Aston Villa fans celebrate the claret and blue spirit there. Here fans relive historic moments, and passionately discuss the latest matches. Facebook is where Aston Villa enthusiasts share their pride and create a digital haven of unity.
Instagram
Instagram: 3,1 million followers
On Instagram, Aston Villa has 3,1 million. From exciting matchdays to heartwarming sights behind the scenes, every image is a window into the life of the club.
Twitter
Twitter: 2.3 million followers
Aston Villa has 2.3 million followers on Twitter. Here the matchday fervor comes to life, where fans share their elation, engage in tactical debates, and stand in unwavering support. Whether celebrating a crucial goal or bantering with rivals, Twitter is a digital coliseum where the Villa chant echoes worldwide.
YouTube
YouTube: 364,000 subscribers
Aston Villa has over 364,000 subscribers on YouTube. Fans can relive iconic goals, watch insightful analyses, and delve into exclusive player interviews.
TikTok
TikTok: 3,2 million followers
On TikTok the team has 3,2 million fans. Here, supporters channel their passion through choreographed dances, reenactments of memorable goals, and imaginative tributes. From Villa Park to screens worldwide, TikTok is where fans express their love in lively and dynamic videos.
Total Followers
Total: 14,1 million followers
Summarizing the followers from different platforms, Aston Villa has over 14,1 million followers. This number also includes 37,500 followers on other social media platforms that aren't mentioned above.
Conclusion
In 2023, Aston Villa fans on social media are more than mere spectators; they're essential players in the club's digital journey. And when fans retweeting a goal, double-tapping an Instagram post, or participating in a TikTok trend, remember that you're adding your voice to a chorus that chants, "Proud to be a Villan!"
Related posts