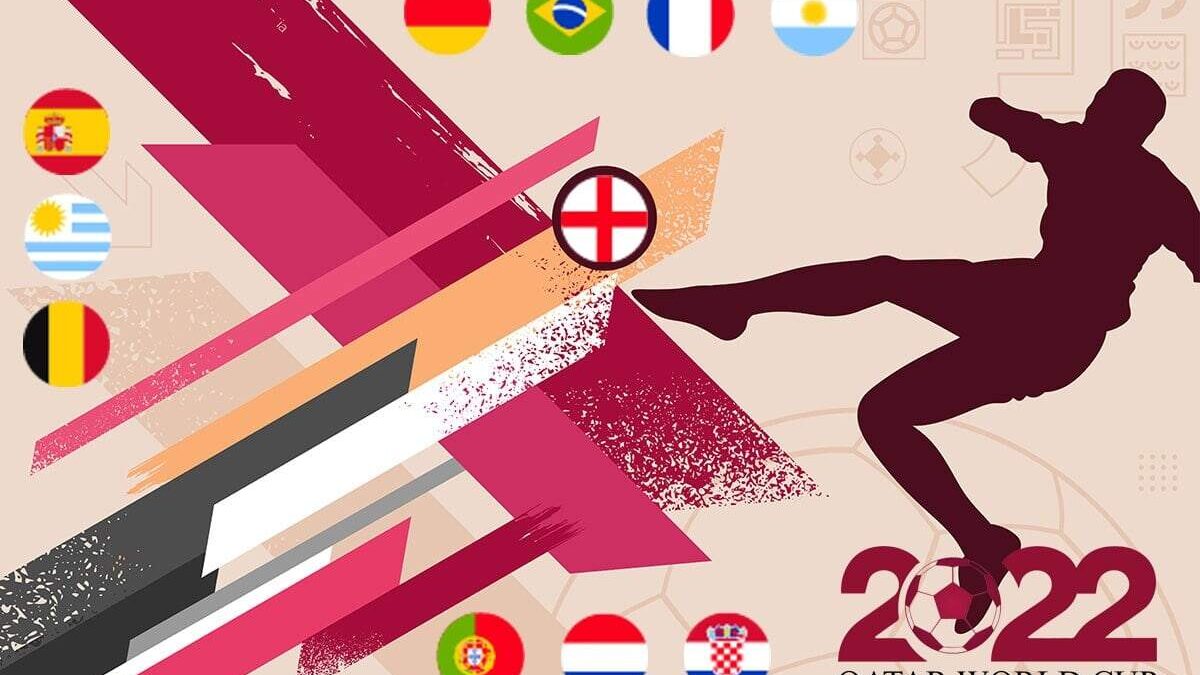 Who Will Win the World Cup 2022? 
footgoal, 4 months ago
0
4 min

read
2144
Who Will Win the World Cup 2022?
The top sports event, World Cup 2022, is already underway!
64 top nations are competing for one mission: to become the World Champions! A mission that will become reality for only one team, and for the others will stay a dream till the next World Cup tournament.
Theoretically speaking, each of the participating 64 countries has a chance to win the World Cup, some more, some less. Yet, some are with the highest potential to win in the end.
So, let's take a look at them and figure out who has the most potential to win the World Cup.
World Cup 2022 TOP Favorites
Brazil, Argentina, Belgium, England, … a lot of names are in the list based on different stats and predictions.
A lot expect that after 20 years and Italy, Spain, Germany, and France victories, a non-European National will finally win the title. Out of Europe, we have 2 main potential winners: Brazil and Argentina.
Brazil and Argentina to win the World Cup 2022
Brazil, well, what to say? They are always among the top favorites, no matter in what form they are. The most successful National team in the World Cup is in quite impressive form. From their last Copa America 7 matches, they won 5, played a draw, and lost to Argentina.
Last time, Brazil won the World Cup back in 2002, and after that, only European countries were able to win it.
On the other side, Argentina. Messi will most probably play his last World Cup tournament and many are expecting to see him lead Argentina to the World Cup title, like Maradona did in 1986.
Argentina are unbeaten in competitive matches since losing to Brazil in the Copa America 2019 semi-final. In the last match against Brazil they won 1-0, with the goal of Angel Di Maria.
Argentina is in Group C and will face Saudi Arabia, Mexico and Poland here. Especially Poland isn't the easiest opponent, however, Argentina are expected to win the group. In Round of 16, they will face someone from Group D, most probably France. 
TOP European Nationals to Win the World Cup 2022
From European countries, the most chances have France, Germany, Belgium, Spain, Portugal, England, we will speak about them later on.
France Chances to Win the World Cup 2022
France are the current champions. This decreases their chances to win, as the stats show that recently the current champions don't move further than the Group Stage. But these are just stats. Another negative point for France is that 2 main players, Pogba and Benzema, will miss the tournament due to injuries. Due to these and other reasons, they are not our top pick to win the World Cup title.
But we are here to speak about the reasons why France will win the World Cup, and not the other way around. 🙂 .. This National has a talented team with potential to win again and beat any opponent: that's their main joker!
Germany Chances to Win the World Cup 2022
From stats we have this: Germany played 19 World Cup final tournaments (World Cup 2022 not included), and 12 times they won a medal (4 gold, 4 silver, and 3 bronze). Stats that speak louder than any other Nation could present.
What about their current form, though, they are lacking somehow currently. During the World Cup Qualification round, Germany won 9 of the 10 group matches and lost 1 match against North Macedonia. This year, in Nations League A Group 3, Germany won only 1 of the 6 group matches, played 4 draws and lost to Hungary.
With all this, Germany are one of the favorites to win the World Cup 2022.
Belgium Chances to Win the World Cup 2022
Belgium are one of the top favorites among bookmakers. Last World Cup bronze medalist will do everything to improve this result and win the tournament, with Brazil and Argentina.
After that, the team reached quarter-finals in Euro 2020 and they were 2nd in their group in Nations League, so they can be optimistic ahead of the upcoming World Cup 2022.
Who will win the World Cup 2022?
England National Football Team is our top pick: We tend to think that England will finally win their 2nd World Cup title after 56 years!
First, World Cup 2018 fourth place, then finalists in the EURO 2020 last year. England are progressing and what can be next other than winning the title?
In the World Cup qualification round, England won 8 of the 10 group matches, and played 2 draws, finishing the group in first place with 26 points. On the other side, this year England played 3 draws and lost the other 3 matches in the Nations League A Group 3 6 matches, finishing the 4th in the group with 3 points and 0 wins.
However, England has a talented, balanced team with potential to win, and they are our top pick here!
Related posts