EURO 2020 Stadiums and Host Cities
Check out 11 host cities, stadiums and stadium capacities!
Wembley
Stadium
London, England
Capacity: 90.000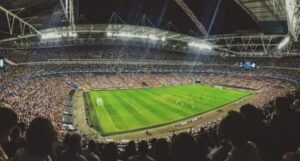 Allianz
Arena
Munich, Germany
Capacity: 75.000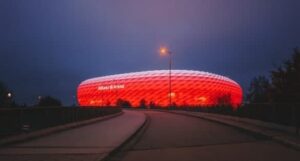 Stadio
Olímpico
Rome, Italy
Capacity: 72.698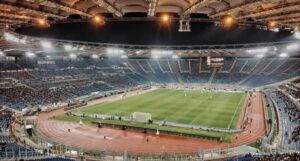 Olympic
Stadium
Baku, Azerbaijan
Capacity: 68.700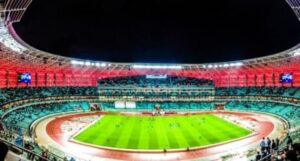 Johan Cruijff Arena
Amsterdam, Holand
Capacity: 54.990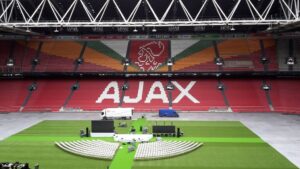 Krestovsky Stadium
Saint Petersburg, R.
Capacity: 68.134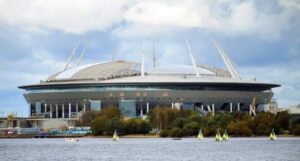 Arena Națională
Bucharest, Romania
Capacity: 55.600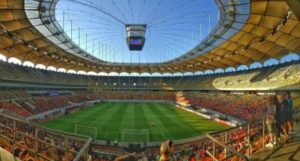 La Cartuja
Seville, Spain
Capacity: 60,000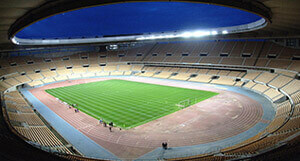 Puskás Aréna
Budapest, Hungary
Capacity: 67.215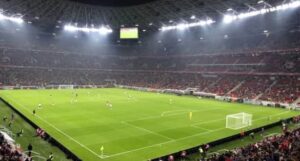 Hampden Park
Glasgow, Scotland
Capacity: 52.063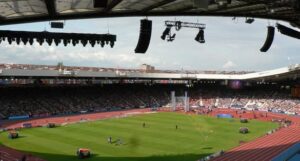 Parken Stadium
Copenhagen, Denmark
Capacity: 38.065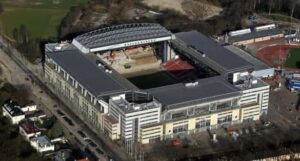 11 host cities and stadiums above (as for April 2021): EURO 2020 was postponed due to Covid 19 (UEFA president announced last year) & will be played this summer in 11 host cities' stadiums (Wembley, Stadio Olimpico, Allianz Arena, Saint Petersburg, Olympic Stadium, Johan Cruyff Arena, Parken Stadium, Arena Nationala, Hampden Park, Puskás Aréna, La Cartuja). However, Covid had little effect on the host cities and the European Championship will take place across the continent (as for April 2021)! Yet, due to Coronavirus Pandemic the stadiums will not be full (Coronavirus pandemic could even effect the next year World Cup).
EURO 2016 Winner Portugal
UEFA European Championship current winner, Portugal have participated in seven UEFA EURO final tournaments (with the upcoming one, 8 EUROs). The 1st tournament was in 1984, and in five of seven Portugal reached the semi-finals.
Portugal reached the European Championship finals for two times. First time was in 2004, when they reached the final as hosts and lost to Greece. In the beginning of the tournament, Portugal was considered the favorite. However, they lost their first group stage match against Greece 1–2. Then, winning Russia and Spain (2 victories in host three group matches), they entered the round of 16. Here they played and won England with penalties. In the semi finals, they faced Netherlands, and also here a victory for Portugal (2–1). Reaching the final, however, they lost to Greece 1–0.
After 12 years, Portugal reached the EURO finals again. But this time they finished the it with victory over France 1-0. Portugal set 3 draws in three group matches, against Iceland, Austria and Hungary. Yet, these 3 points were enough to reach the round of 16. In round of 16, they won Croatia 1-0 in extra time. In quarter-finals, Portugal played another draw against Poland this time, reaching the semi-finals with penalties, where they won Wales 2-0. The final against France brought Portugal that much desired first championship title in major tournaments.
EURO 2016 Winner Portugal Videos
[fts_youtube vid_count=6 large_vid=yes large_vid_title=no large_vid_description=no thumbs_play_in_iframe=yes vids_in_row=3 omit_first_thumbnail=no space_between_videos=3px force_columns=no maxres_thumbnail_images=yes thumbs_wrap_color=#fff username=FPFutebolOficial]
UEFA EURO 2020 News
UEFA.com - UEFA EURO - News
UEFA.com is the official site of UEFA, the Union of European Football Associations, and the governing body of football in Europe. UEFA works to promote, protect and develop European football across its 55 member associations and organises some of the world's most famous football competitions, including the UEFA Champions League, UEFA Women's Champions League, the UEFA Europa League, UEFA EURO and many more. The site features the latest European football news, goals, an extensive archive of video and stats, as well as insights into how the organisation works, including information on financial fair play, how UEFA supports grassroots football and the UEFA HatTrick funding scheme.