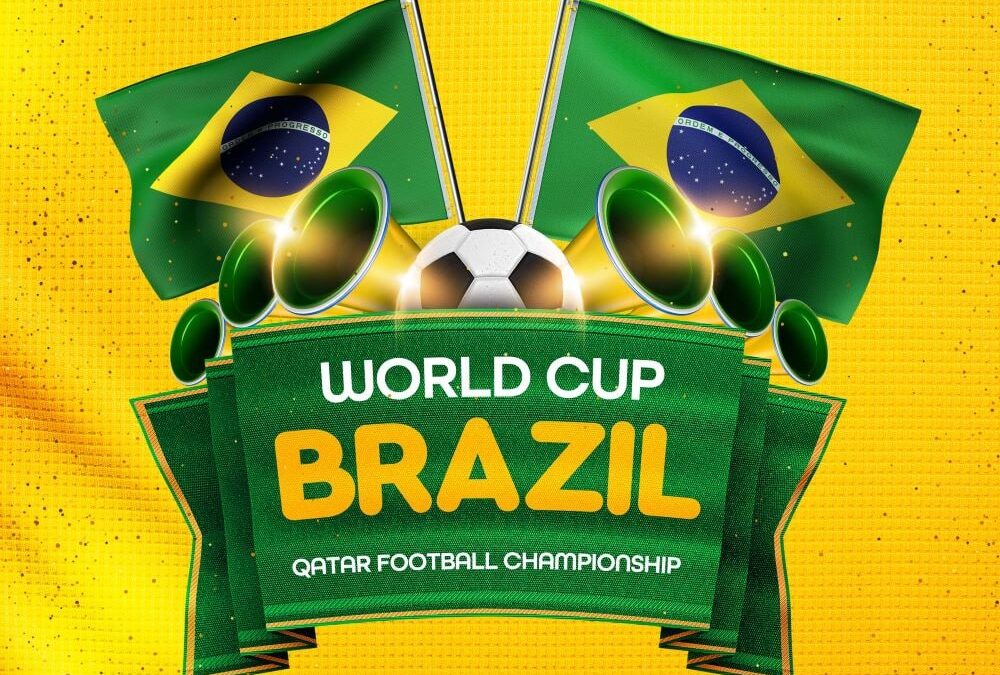 Brazil World Cup 2022 Champions?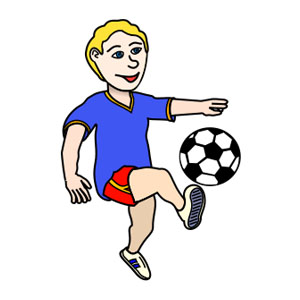 footgoal, 1 year ago
0
4 min

read
1828
Brazil World Cup 2022 Champions
The top sports event is already underway and the 5-time World Cup Champion, Brazil, have already shown their strength, by winning the 1st match against Serbia 2-0.
64 top nations are competing for one mission: to become the World Champions. In theory, each of the 64 countries has a chance to win the World Cup, some more, some less. Yet, some are with the highest potential to lift the World Cup trophy in the end, and one of them is Brazil.
So, let's take a look at the reasons why Brazil can win the World Cup 2022.
Brazil in World Cup Final Tournaments
The first appearance of Brazil in the World Cups was in 1930, and they are the only country to play in all 22 World Cup final tournaments.
5 World Cup Trophies: In 1958, 1962, 1970, 1994, and 2002 Brazil became world champions.
2 Times Runners-up: Brazil was 2nd in 1950 and 1998, losing to Uruguay and France in the finals.
2 Bronze Medals: Brazil was 3rd in 1938 and 1978.
The worst appearances were in 1930 (1st ever), 1966, 1982 where Brazil was out of the Group Stage, and 1 time they were out of Round of 16. In all the other occasions, the team reached at least the Quarter-finals.
Brazil World Cup Records
Most titles: 5-time World Cup Champions

Most participations: 22 appearances in 22 World Cups

Most victories: 74 victories in 110 matches

Most wins in 1 tournament: In World Cup 2002, Brazil won all 7 matches

Pele is the only player to win 3 World Cups (1958, 1962, 1970)

Brazil's Cafu is the only player ever to have appeared in 3 consecutive World Cup finals: 1994, 1998 and 2002
Brazil in World Cup 2022
Goalkeepers: Alisson, Ederson, Weverton.
Defenders: Thiago Silva, Dani Alves, Danilo, Alex Telles, Bremer, Eder Militao, Marquinhos, Alex Sandro
Midfielders: Casemiro, Lucas Paqueta, Bruno Guimaraes, Fabinho, Fred, Everton Ribeiro
Attackers: Neymar, Pedro, Gabriel Jesus, Gabriel Martinelli, Antony, Raphinha, Vinicius Junior, Richarlison, Rodrygo
Brazil's Group G fixtures
24 November: Brazil 2-0 Serbia
28 November: Brazil vs Switzerland
02 December: Brazil vs Cameroon
Brazil World Cup 2022 Champions?
Brazil! They are always among the top favorites, no matter in what form they are. The most successful National team in the World Cup is in quite impressive form. From their last Copa America 7 matches, they won 5, played a draw, and lost to Argentina. Besides, Brazil have also won the 1st group stage match against Serbia.
One of the main reasons why Brazil can win the World Cup is that many expect that after 20 years and Italy, Spain, Germany, and France victories, a non-European National will finally win the title.
Last time, Brazil won the World Cup back in 2002, and after that, only European countries were able to win it. And now, most probably, only Brazil can stop the winning line of European countries.
Brazil Chances to Win the World Cup 2022 Based on the Potential Opponents
2nd, if we look at the stats, Brazil will surely reach the Quarter-finals, and in the next rounds their potential top opponents are:
Spain:

9 head to head matches, 5 times Brazil won and only 2 wins for Spain. In World Cups, teams met 5 times and only once Spain won back in 1934. Based on this stat, Brazil are obvious winners if they face Spain;

Germany:

23 head to head matches, 13 wins for Brazil, 5 wins for Germany and 5 draws. In World Cups, teams met only 2 times, the 2002 final, where Brazil won 2-0, and in 2014, where Germany won 7-1, and won the World Cup that year. Though, that loss, also these stats speak for Brazil to beat Germany, or not to face at all;

Netherlands (most probably semi-finals opponent):

12 matches, 4 wins for Brazil, 4 for Netherlands and 4 draws. In World Cups, teams faced 5 times, 2 wins for Brazil and 3 for Netherlands, last one in 2014. Probably, the toughest opponent Brazil may meet, based on head to head matches;

Argentina (semi-finals potential opponent):

113 matches, 46 wins, 41 losses and 26 draws. In the World Cups, teams played 13 times, 6 wins for Brazil, 2 for Argentina, and 5 draws. In the last 5 matches, Brazil won twice and teams played 2 draws. But semi-finals cannot end with draws, so, here Brazil's win is more possible;

For the final, we may have France, England and Portugal.

France:

With France, Brazil played 15 matches, 66 wins, 6 losses and 3 draws, out of which 4 World Cup matches, Brazil won only 1 match. Toughest opponent? .. based on stats, yes;

England:

26 matches, 11 wins, 4 losses and 11 draws. These teams played 4 World Cup matches, Brazil won 3 of them and they played 1 draw. Based on these stats, a victory for Brazil if these teams meet;

Portugal:

19 matches between these 2 teams, 12 wins for Brazil, only 4 for Portugal and 3 draws. In World Cups, teams met only twice, in 1966 Portugal won 3-1, and in 2010 teams played a goalless draw.
Related posts