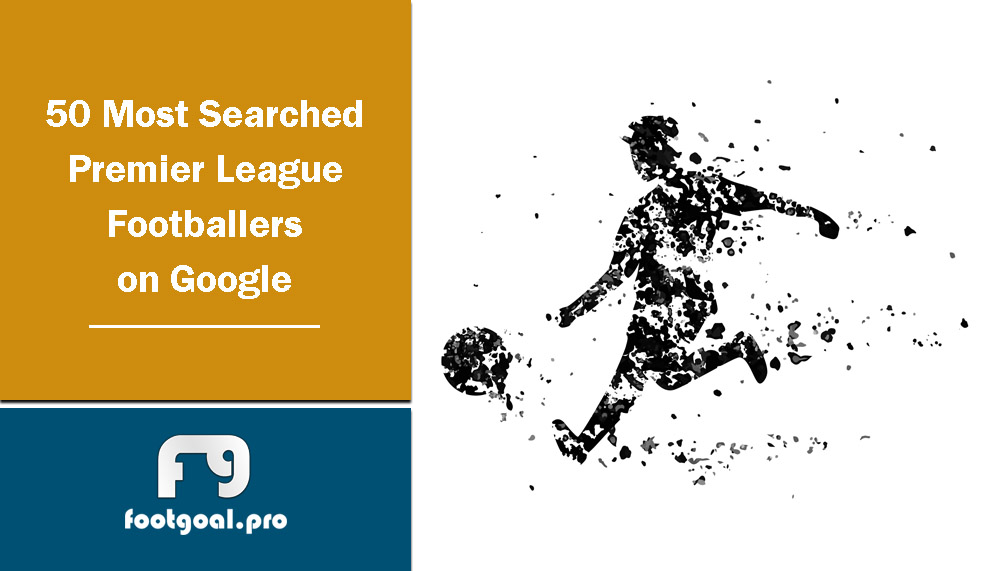 50 Most Searched Premier League Footballers on Google
footgoal, 3 years ago
0
1 min

read
2021
50 Most Searched Premier League Footballers on Google
As football is the most followed sport and Premier League is one of the leading, the EPL players get enough attention and searches in search engines.
From Paul Pogba to Mohamed Salah, from Kevin De Bruyne to Sadio Mané.
Let's find out who is the most searched EPL player on Google.
On the first position is Manchester United midfielder Bruno Fernandes with 1,270,000 average monthly searches. Next comes Liverpool winger Sadio Mané with 767,000 average monthly searches. And in third place is Paul Pogba. Man United midfielder is searched for 744,000 times per month on average.
Next come Mohamed Salah – 738,000 (Liverpool), Harry Maguire – 533,000 (Manchester United), Tammy Abraham – 454,000 (Chelsea), Pedro – 399,000 (Chelsea), David Luiz – 391,000 (Arsenal), Kevin de Bruyne – 346,000 (Manchester City), and the list of most searched 10 closes Gabriel Jesus (Manchester City) with 326,000 average monthly searches.
Arsenal attacking midfielder Mesut Ozil is on the 14th position with 278,000 av. searches per month, Jamie Vardy is in the 16th place: 254,000 searches, and David de Gea on the 29th position: 189,000 av. monthly searches on Google.
It's worth noting that the most searched 10 players are from the top 5 teams. Manchester United with 3 players is leading. Then come Liverpool, Chelsea and Manchester City with 2 players each, and Arsenal with one player.
Here is the list of 50 most searched Premier League footballers on Google.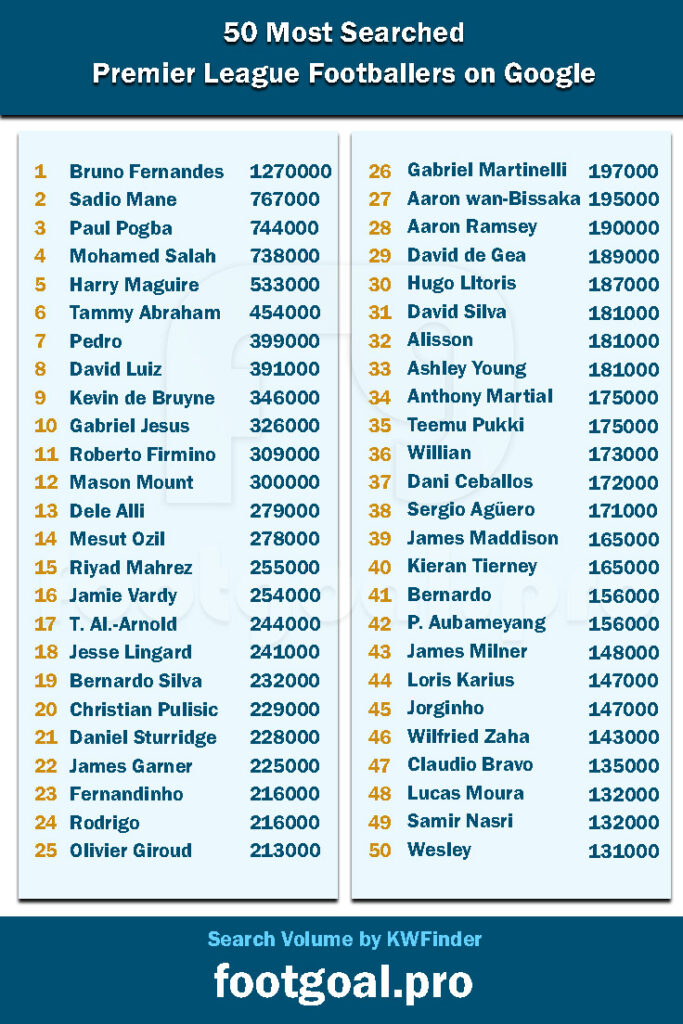 Related posts