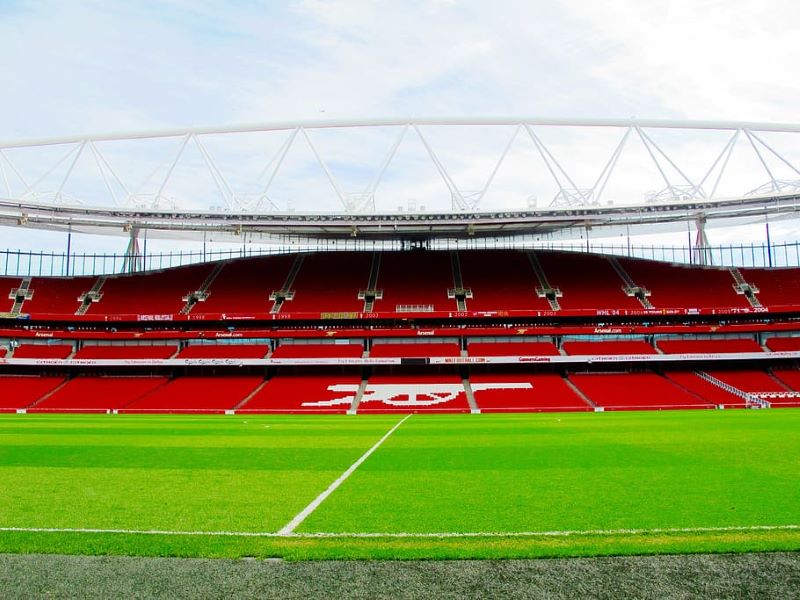 Arsenal Followers on Social Media in 2023
footgoal, 1 month ago
0
2 min

read
54
Arsenal Followers on Social Media in 2023
In today's digital world, social media is the best arena for fans around the world to unite, share their support to their favorite Premier League teams.
One team that has captured the hearts of fans worldwide is Arsenal, one of the most popular Premier League football clubs worldwide.
So, let's have a closer look at the Arsenal followers on social media in 2023!
How many fans does Arsenal have on social media in 2023?
Arsenal has a total 97,8 million followers on social media!
Facebook
Facebook: 41,4 million followers
With 41,4 million followers on Facebook, Arsenal's fan base spans the globe. This platform is like a digital stadium where fans gather to celebrate victories, discuss match strategies, and share their Arsenal memories.
From legendary goals to unforgettable moments on the pitch, Facebook is a place where the Arsenal family comes together, no matter where they are in the world.
Instagram
Instagram: 26,4 million followers
On Instagram, Arsenal has 26,4 million followers. The red and white colors of Arsenal shine brightly here, creating a canvas where fans can immerse themselves in the club's rich history and present triumphs.
Twitter
Twitter: 21,6 million followers
The Premier League club has 21,6 million followers on Twitter. Here fans come alive during matches, sharing their excitement, frustrations, and unwavering support. From goal celebrations to banter, Twitter is the platform where the Arsenal fan base unites to create a virtual stadium of cheers and chants.
YouTube
YouTube: 3.32 million subscribers
With 3.32 million subscribers on YouTube, Arsenal's greatness is reflected in videos. Fans can watch iconic goals, tactical analysis, and exclusive interviews with players. Whether it's the iconic or the latest match highlights, YouTube takes fans on a journey through the unforgettable moments from Arsenal history.
TikTok
TikTok: 4,9 million followers
Arsenal has 4,9 million followers on TikTok. This platform is all about celebrating the Arsenal spirit in unique and lively ways. Fans show their love through dance challenges, recreate legendary goals, and infuse the digital world with the Gunners' excitement.
Total Followers
Total: 97,8 million followers
When you add up the followers from different platforms, Arsenal's social media family stands at a remarkable 97,8 million strong. This number also includes 181,000 followers on other social media platforms that aren't mentioned above.
It's a global symphony of millions of supporters who share a common love for the team.
Conclusion
Fans have become an integral part of one of the most followed football clubs in the world, Arsenal family. So whether you're retweeting a match update, posting an Instagram story, or joining a TikTok challenge, remember that you're contributing to a global chorus that chants, "Victoria Concordia Crescit" – victory through harmony.
Related posts