Robert Lewandowski: Profile
Robert Lewandowski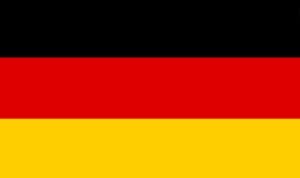 Bayern Munich
Birth Date:   21/08/1988
Age:   32
Nationality: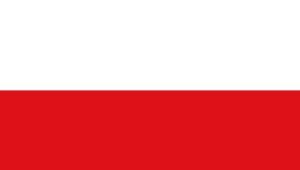 Poland
Height:   184 cm
Weight:   80 kg
Position: Forward, Center-forward
Shirt Number:   9
Robert Lewandowski plays for German Bayern Munich since 2014 and Poland National team since 2008.
Lewandowski began his football career playing for Delta Warsaw, then joining Legia II, and a year later, Znicz Pruszkow. The last Polish club he joined was Lech Poznan, where after spending two years, Lewy joined Borussia Dortmund in 2010 for €4.75 million.
His first goal Lewandowski scored against Schalke 04 (3-1 for BVB) and in the 2011–12 season, Lewandowski got a place in the starting due to the Lucas Barrios's injury and he used his chance.
Lewandowski scored his first hat-trick in Bundesliga against FC Augsburg in a victory, 4-0 on October 1.
In BVB, Robert Lewandowski spent four years, scoring 103 goals in 187 appearances. With BVB, Lewy won two Bundesliga titles, one DFB-Pokal, one DFL-Supercup, and was UEFA Champions League runner-up in 2012–2013 season.
In 2014, Lewandowski joined Bayern Munich for free. So far, he has played 291 matches and scored 247 goals for German champions.
Here RL9 won six Bundesliga titles, three DFB-Pokal, three DFL-Supercup, one UEFA Champions League and one UEFA Super Cup.
Also check out Robert Lewandowski news here.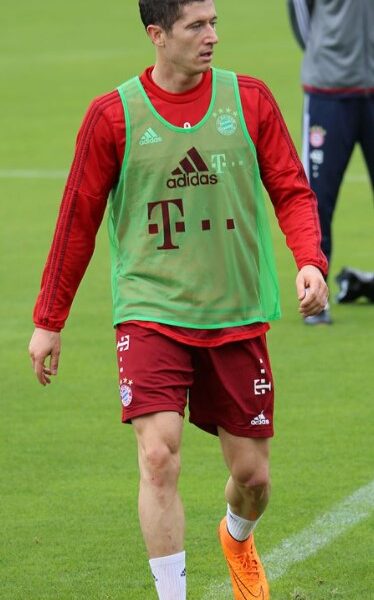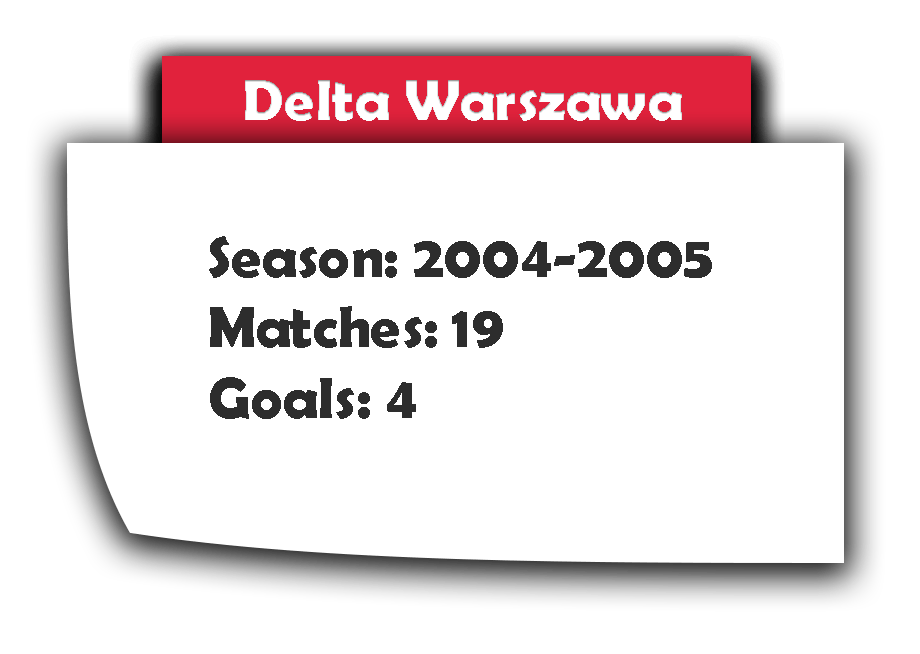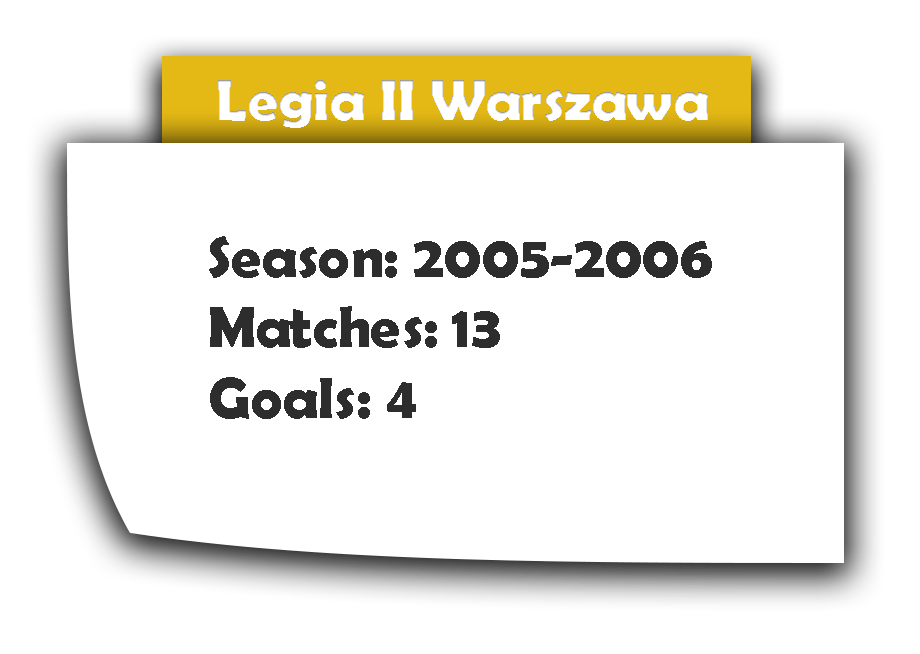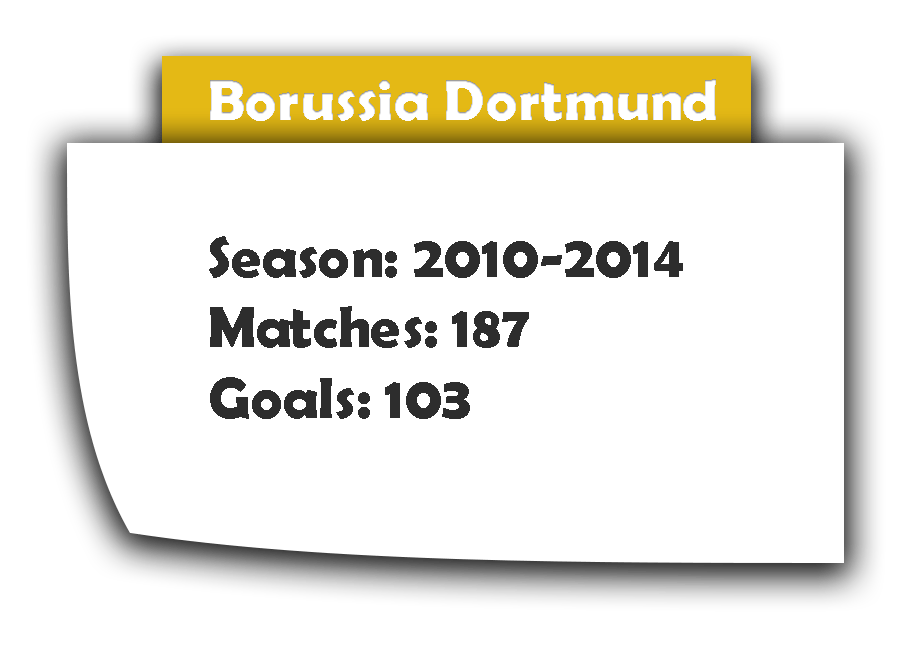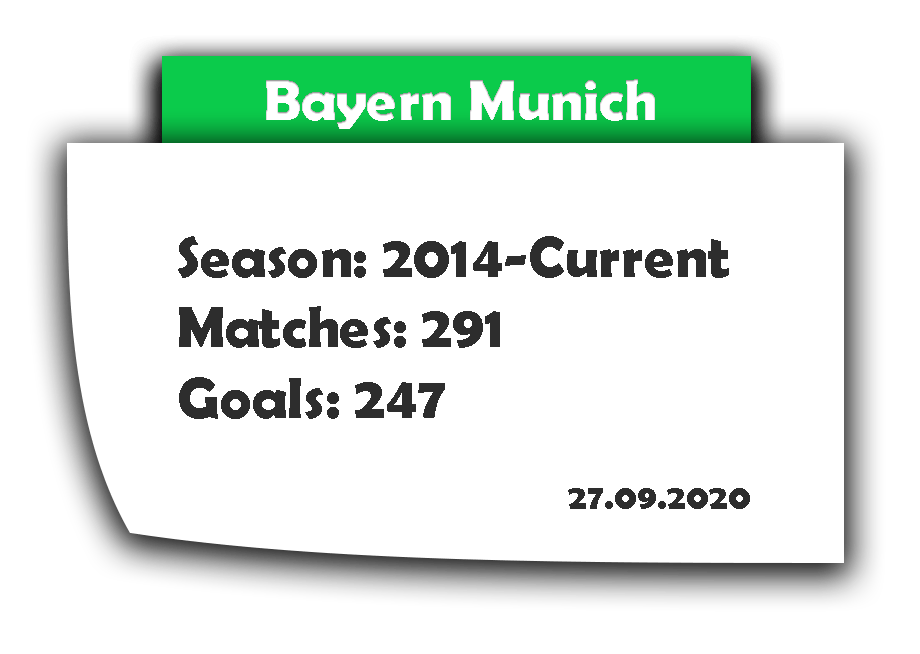 Ekstraklasa: 2009–2010
Polish Cup: 2008–2009
Polish SuperCup: 2009
Borussia Dortmund (Germany)
Bundesliga: 2010–2011, 2011–2012
DFB-Pokal: 2011–2012
DFL-Supercup: 2013
UEFA Champions League runner-up: 2012–2013
Bundesliga: 2014–2015, 2015–2016, 2016–2017, 2017–2018, 2018–2019, 2019–2020
DFB-Pokal: 2015–2016, 2018–2019, 2019–2020
DFL-Supercup: 2016, 2017, 2018
UEFA Champions League: 2019–2020
UEFA Super Cup: 2020
FIFA Ballon d'Or fourth place: 2015
IFFHS World's Top International Goal Scorer of the Year: 2015
Bundesliga Player of the Season: 2016–2017, 2019–2020
VDV Player of the Season: 2012–2013, 2016–2017, 2017–2018, 2019–2020
Bayern Munich Player of the Season: 2019–2020
Polish Footballer of the Year: 2011, 2012, 2013, 2014, 2015, 2016, 2017, 2019
Polish Sportspersonality of the Year: 2015
Ekstraklasa Best Player: 2009
Footballer of the Year in Germany: 2020
Bundesliga top scorer: 2013–2014, 2015–2016, 2017–2018, 2018–2019, 2019–2020
DFB-Pokal top scorer: 2011–2012, 2016–2017, 2017–2018, 2018–2019, 2019–2020
Ekstraklasa top scorer: 2009–2010
FIFA World Cup qualification top scorer: 2018 FIFA World Cup qualification
UEFA Euro qualifying top scorer: 2016
UEFA Champions League top scorer: 2019–2020

UEFA Champions League top assist provider: 2019–2020
UEFA Champions League Squad of the Season: 2015–2016, 2016–2017, 2019–2020
UEFA Team of the Year: 2019
Bundesliga Team of the Season: 2012–2013, 2013–2014, 2014–2015, 2015–2016, 2016–2017, 2017–2018, 2018–2019, 2019–2020
VDV Team of the Season: 2012–2013, 2013–2014, 2014–2015, 2015–2016, 2016–2017, 2017–2018, 2018–2019, 2019–2020
kicker Bundesliga Team of the Season: 2013–2014, 2015–2016, 2017–2018, 2018–2019, 2019–2020
FIFA FIFPro World11 2nd team: 2015, 2017
FIFA FIFPro World11 3rd team: 2013, 2016
FIFA FIFPro World11 4th team: 2014
FIFA FIFPro World11 5th team: 2018
FIFA FIFPro World11 nominee: 2019
Bundesliga Player of the Month: August 2019
Polish Revelation of the Year: 2008
I liga top scorer: 2007–2008
II liga top scorer: 2006–2007
Robert Lewandowski Quotes
"Never stop dreaming. Never give up when you fail. Work hard to achieve your goal."
"For some moments, there are simply no words."
"As a striker, you are playing against big defenders. They try to throw you around. I try to play in behind them, and I need power. I know that I have to go to the gym and train. I train all the time."
"I cannot say who is better between Messi and Ronaldo. Because they are different players. Both are superstars."
"For everyone coming to the Oktoberfest in Munich, it's a great experience when Bayern Munich scored a win and four goals."
"I don't read articles about myself. I try to distance myself from it. Reading about yourself is nice, but in the long run, it doesn't help."
Robert Lewandowski
[fts_youtube vid_count=6 large_vid=yes large_vid_title=no large_vid_description=no thumbs_play_in_iframe=yes vids_in_row=3 omit_first_thumbnail=no space_between_videos=10px force_columns=no maxres_thumbnail_images=yes thumbs_wrap_color=#ffffff username=fcbayern]