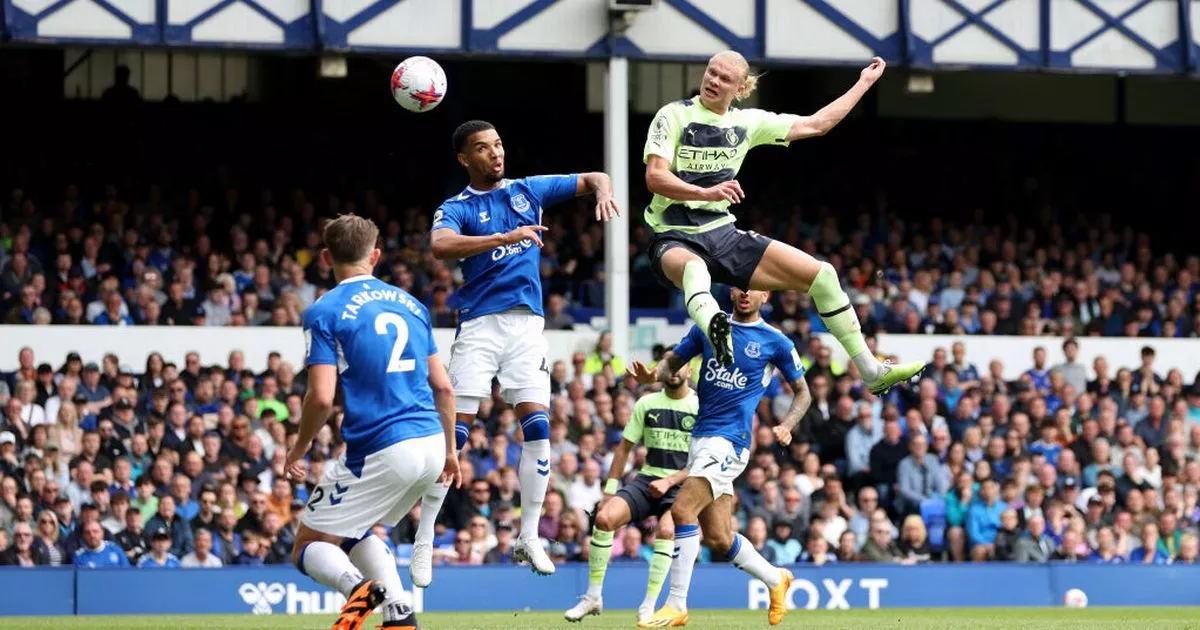 Manchester City vs Everton Head to Head
footgoal, 3 weeks ago
0
3 min

read
35
Manchester City vs Everton Head to Head
Total matches played: 195
Manchester City wins: 79
Everton wins: 68
Games drawn: 48
Manchester City vs Everton, two of the most popular Premier League football clubs in the world. It's always exciting to see these 2 clubs compete in the field.
These two storied clubs have faced off on numerous occasions throughout the years, creating a rich tapestry of competition, drama, and memorable moments. As we delve into the head-to-head history of these teams, we'll explore the key stats, significant matches, and the evolving dynamics of this captivating rivalry.
Manchester City vs Everton Head to Head Stats
Before we dive into the historical clashes, let's take a look at the overall statistics of this head-to-head contest:
Games won by Manchester City:

79

Games won by Everton:

68

Games drawn:

48
As we can see, one of the football clubs with most fans in the world, Manchester City holds a slight advantage in terms of victories, but Everton has been a formidable opponent over the years. With such closely contested stats, it's clear that every encounter between these two teams is a battle for supremacy.
A Trip Down Memory Lane
To truly appreciate the depth of this rivalry, we need to journey back to where it all began. The first recorded match between Manchester City and Everton took place on December 23, 1899, in the League Division One. Everton claimed victory in this historic clash with a score of 2-1. Over the years, the rivalry has produced its fair share of nail-biting encounters, memorable moments, and surprise upsets.
Early Encounters (1899-1915)
The early 1900s showed a series of closely contested matches. Everton managed to secure some dominant wins, while the richest Premier League football club in the world, Manchester City fought hard to assert themselves in the league. One notable result during this era was Everton's 9-1 victory over Manchester City in September 1906.
Post-War Period (1919-1940)
After a hiatus due to World War I, the rivalry resumed in 1921. Both teams exchanged victories in league matches, and there were some closely fought draws. Everton emerged victorious in the FA Cup clash in April 1933 with a 3-0 win. These years showed the competitive spirit of both clubs.
Mid-20th Century (1950s-1960s)
The 1950s and 1960s saw Everton and Manchester City battling fiercely in the league. Matches during this period were often high-scoring affairs. Notable games include Everton's 4-2 victory over Manchester City in April 1957 and City's 6-2 win in the same year.
Cup Competitions and Modern Era (1980s-Present)
In the 1980s, these teams continued to face off in cup competitions, with mixed results. Everton secured a 2-0 victory in the League Cup in January 1988, while Manchester City had their moments in the FA Cup. The rivalry has also continued into the modern era, with both teams being part of the Premier League.
Recent Encounters
The recent history of this rivalry has been marked by a series of thrilling Premier League clashes, as well as cup competitions. Some standout moments from the past decade include:
Everton's emphatic 4-0 win over Manchester City in January 2017.
Manchester City won Everton 5-0 in May 2021, in the Premier League.
A hard-fought 1-1 draw in December 2022, showing that these teams remain evenly matched.
Conclusion
As of our last update in August 2023, the rivalry between Manchester City and Everton continues to be as competitive as ever.
The head-to-head history of Manchester City and Everton is a testament to the enduring nature of football rivalries. With closely contested statistics and a rich tapestry of memorable matches, this rivalry has stood the test of time.
Related posts