Guest Posts & Advertising Opportunities
Guest Post & Sponsored Post Guidelines
The requirements for the paid guest post/article are the following:
The niche should be football.

The content must be 100% original (not previously published anywhere else, including your own site. Once it is published on FootGoal.pro it cannot be published anywhere else).

Article should be a minimum of 600 words.

Based on our audience interest and for maximum exposure and engagement, we would recommend to provide an informative and high-quality article, written with friendly tonality.

Images/Videos: If you include images or videos within the article, they must be high quality and come with source citations, only use images/videos for which you have permission or which are in the public domain (and be sure to credit your source).

Article Edits: We reserve the right to edit content you submit but this will primarily be done to correct errors or make the content more readable.
The price for a guest post is based on your niche. We also provide a discount for bulk orders.
If you are interested in a guest post or sponsored post, contact us via footgoal.pro@gmail.com
$50
Guest Post
1 Dofollow Link
$100
Guest Post
2 Dofollow Links
Social Sharing
$200
Guest Post
3 Dofollow Links
Social Boosting
Advertise on FootGoal.pro
FootGoal.pro offers GREAT opportunities to advertise your football, betting, and gambling related business online. As our readership continues to grow thanks to our transparent and professional work, your message will reach thousands of potential customers who are involved in football, betting and gambling industries.

TOP PAGE BANNER (728 X 90)
The most prominent and popular spot for your banner is the top banner of our website. It appears on every site page. Any visitor who has just opened the site certainly will see your advertising message right away. Prominent placement, low cost, and high traffic is the key to your successful advertising campaign.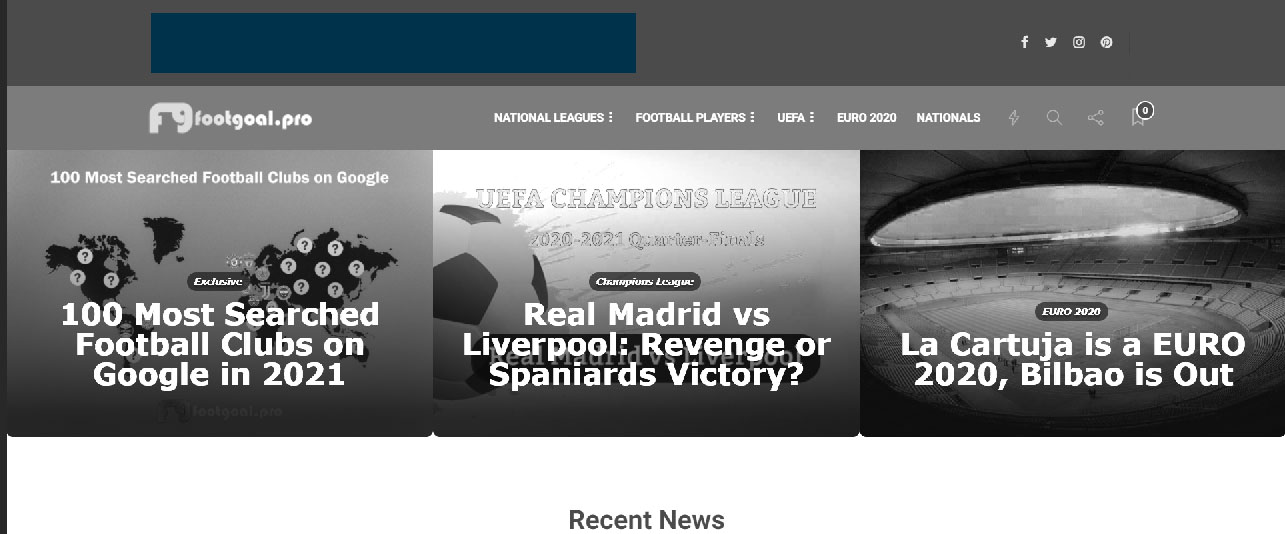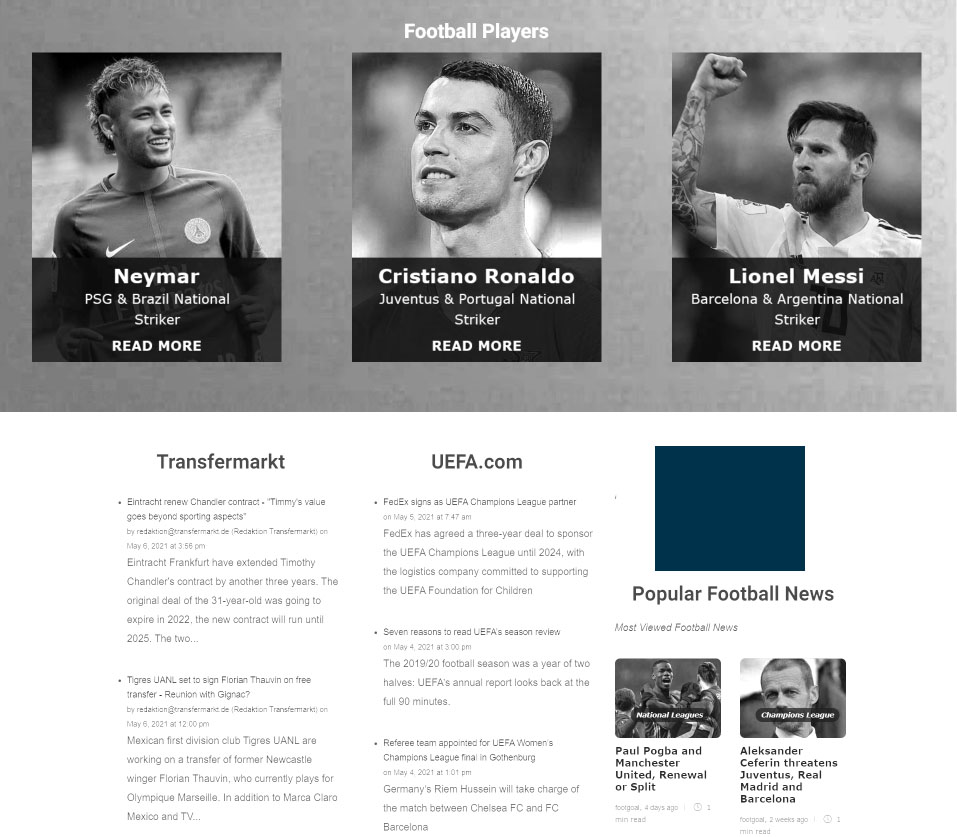 HOME PAGE RIGHT SIDE BOX (300 X 250)
Another attractive place for a box ads placement is the right side of the home page.
It is an excellent solution to attract the attention of regular readers of our news section.
HOME PAGE INLINE FULL BANNER (468 X 60)
There is also a middle inline banner which will be placed within the news feed in the form of a full-sized banner.
Due to its width, an inline banner is quite prominent and occupies a significant place on the page.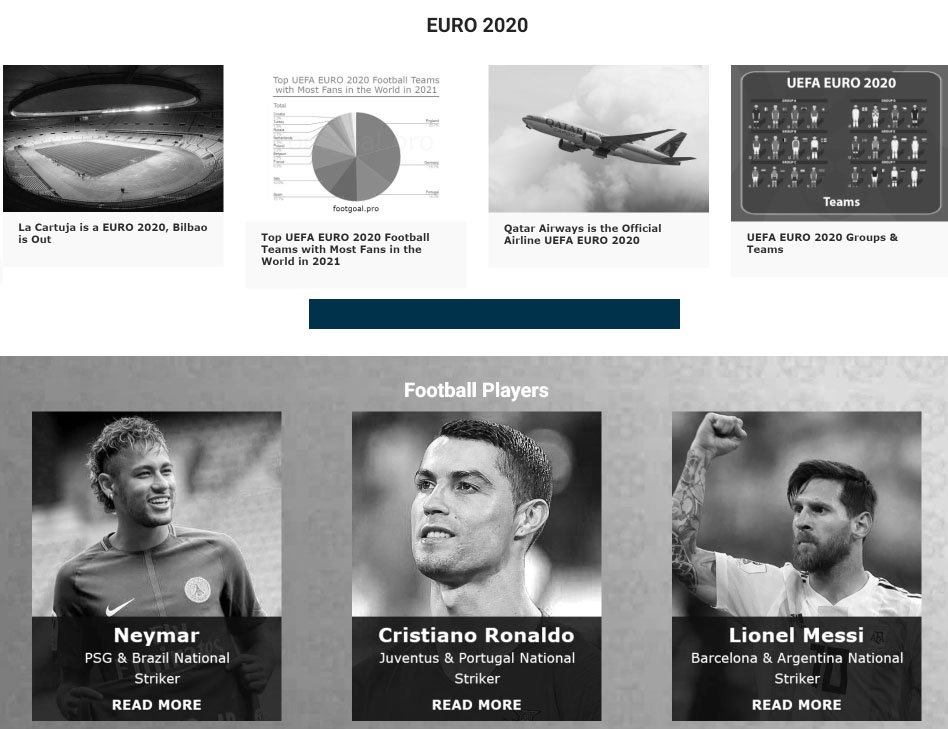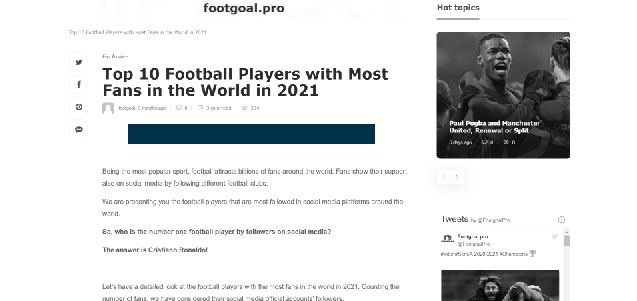 ARTICLE INLINE FULL BANNER (468 X 60)
Another type of advertising content that we offer is a standard-sized banner within an individual article.
The banner will appear at the top of the text when the user navigates to the article.
All our parent advertisers will be also advertised on our newsletter and promotional mailings. 
Please contact us for more information or to submit your order at footgoal.pro@gmail.com . Please note that FootGoal.pro reserves the right to reject any press release for any reason, especially press releases that contain questionable, false, or misleading information. 

PAYMENT & BOOKING INFORMATION
We accept payments through:
Online payments: Paypal or Neteller
Cryptocurrencies: Bitcoin, USDT, or Ethereum

If you want to advertise on our website by putting up a banner ad, publishing a sponsored article, or doing another form of content collaboration, please drop an email regarding the opportunity on footgoal.pro@gmail.com.