Cristiano Ronaldo: Profile
Cristiano Ronaldo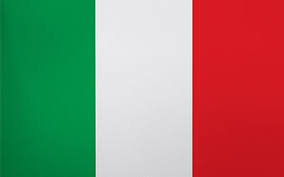 Juventus
Birth Date:   05.02.1985
Age:   35
Nationality: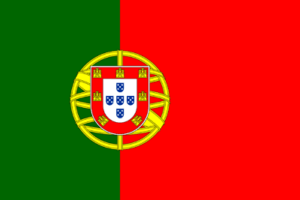 Portugal
Height:   187 cm
Weight:   83 kg
Position:Left Winger, Center Forward, Right Winger
Shirt Number:   7
Cristiano Ronaldo is the most followed sportsman on social media. He is also the richest player in the world.
Ronaldo plays for Italian Juventus since 2018 and captains the Portugal national team.
Cristiano Ronaldo is considered the best player in the world and one of the best footballers ever. He has won 5 Ballons d'Or and four European Golden Shoes.
Ronaldo began his football career playing for Sporting CP. In 2003, he joined Manchester United, aged 18. With MU, he won the Champions League, 3 times won the Premier League and the FA Cup.
In 2009, Cristiano Ronaldo joined Real Madrid for €94 million. Spending 9 years in Madrid, Ronaldo won the Champions League for 4 times, the UEFA Super Cup for 2 times, La Liga, Copa del Rey and Supercopa de España twice.
Check out Cristiano Ronaldo news here.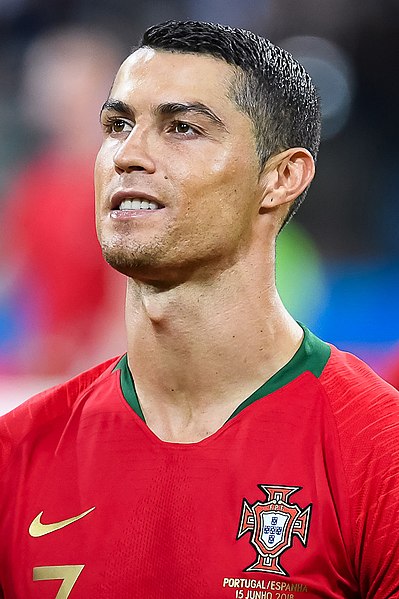 Cristiano Ronaldo Stats
Sporting CP
Sporting CP B
Season: 2002-2003
Matches: 2
Goals: 0
Sporting CP
Season: 2002-2003
Matches: 31
Goals: 5
Manchester United
Season: 2003-2009
Matches: 292
Goals: 118
Real Madrid
Season: 2009-2018
Matches: 438
Goals: 450
Juventus (Updated on 2 May, 2021)
Season: 2018-Current
Matches: 129
Goals: 99
Portugal (Updated on 2 May, 2021)
Season: 2003-2009
Matches: 173
Goals: 103
Cristiano Ronaldo on Google
Where Cristiano Ronaldo is most searched on Google in the world by countries (average monthly search).
Global: 5,910,000
India: 535,000
United States: 534,000
Brazil: 496,000
Italy: 459,000
France: 317,000
United Kingdom: 230,000
Supertaça Cândido de Oliveira:  2002
Manchester United (England)
Premier League: 2006–2007, 2007–2008, 2008–2009
FA Cup: 2003-2004
Football League Cup: 2005–2006, 2008–2009
FA Community Shield: 2007
UEFA Champions League: 2007–2008
FIFA Club World Cup: 2008
La Liga: 2011–2012, 2016–2017
Copa del Rey: 2010–2011, 2013–2014
Supercopa de España: 2012, 2017
UCL: 2013–2014, 2015–2016, 2016–2017, 2017–2018
UEFA Super Cup: 2014, 2017
FIFA Club World Cup: 2014, 2016, 2017
La Liga: 2011–2012, 2016–2017
Copa del Rey: 2010–2011, 2013–2014
Supercopa de España: 2012, 2017
UCL: 2013–2014, 2015–2016, 2016–2017, 2017–2018
UEFA Super Cup: 2014, 2017
FIFA Club World Cup: 2014, 2016, 2017
Serie A: 22018-2019
Supercoppa Italiana: 2018
UEFA European Championship: 2016
UEFA Nations League: 2018–2019
UEFA European Championship: 2016
UEFA Nations League: 2018–2019
FIFA Ballon d'Or/Ballon d'Or: 2008, 2013, 2014, 2016, 2017
FIFA World Player of the Year: 2008
FIFPro World Player of the Year: 2008
The Best FIFA Men's Player: 2016, 2017
UEFA Best Player in Europe Award: 2014, 2016, 2017
UEFA Club Footballer of the Year: 2007–2008
UEFA Club Forward of the Year: 2007–2008
FIFPro Special Young Player of the Year: 2003–2004, 2004–2005
PFA Portuguese Player of the Year: 2016, 2017, 2018, 2019
European Golden Shoe: 2007–2008, 2010–2011, 2013–2014, 2014–2015
FIFA Puskás Award: 2009
FIFA FIFPro World11: 2007, 2008, 2009, 2010, 2011, 2012, 2013, 2014, 2015, 2016, 2017, 2018, 2019
UEFA Team of the Year: 2004, 2007, 2008, 2009, 2010, 2011, 2012, 2013, 2014, 2015, 2016, 2017, 2018, 2019
UEFA Champions League Squad of the Season: 2013–14, 2014–15, 2015–16, 2016–17, 2017–18, 2018–19
UEFA European Championship Team of the Tournament: 2004, 2012, 2016
UEFA European Championship Silver Boot: 2016
UEFA Nations League Finals Team of the Tournament: 2019
FIFA World Cup Dream Team: 2018
FIFA Club World Cup Golden Ball: 2016
FIFA Club World Cup Silver Ball: 2008, 2014, 2017
PFA Young Player of the Year: 2006–2007
PFA Players' Player of the Year: 2006–2007, 2007–2008
Premier League Player of the Season: 2006–2007, 2007–2008
FWA Footballer of the Year: 2006–2007, 2007–2008
PFA Premier League Team of the Year: 2005–2006, 2006–2007, 2007–2008, 2008–2009
Premier League Golden Boot: 2007–2008
La Liga Best Player: 2013–2014
La Liga Best Forward: 2013–2014
La Liga Most Valuable Player: 2012–2013
La Liga Team of the Season: 2013–2014, 2014–2015, 2015–2016
UEFA La Liga Team of The Season: 2015–2016, 2016–2017
BBC Overseas Sports Personality of the Year: 2014
Serie A Most Valuable Player: 2018–2019
Serie A Footballer of the Year: 2019
Serie A Team of the Year: 2018–2019
"Your love makes me strong, your hate makes me unstoppable."
"I'm living a dream I never want to wake up from."
"If you think you're perfect already, then you never will be."
"To be the best you need the best."
"Dedication, hard work all the time, and belief."
"Dreams are not what you see in your sleep, dreams are things which do not let you sleep."
"I never tried to hide the fact that my only goal is to be the best."
"I feel endless need to LEARN, to IMPROVE, to EVOLVE, not only to please the coach and the fans, but also to feel SATISFIED with myself."
"I don't mind people hating me, because it pushes me."
"Talent without working hard is nothing."
"If you don't believe you are the best, then you will never achieve all that you are capable of."
[fts_youtube vid_count=6 large_vid=yes large_vid_title=no large_vid_description=no thumbs_play_in_iframe=yes vids_in_row=3 omit_first_thumbnail=no space_between_videos=0px force_columns=no maxres_thumbnail_images=yes thumbs_wrap_color=#ffffff username=CristianoRonaldo]